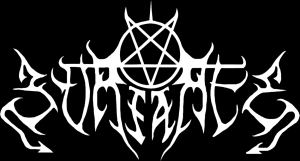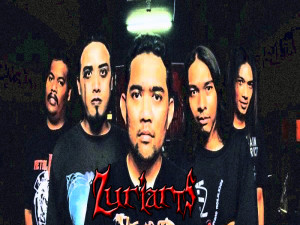 Summon: How did the band get started?
Shah: This band get started after I moved to other country in Malaysia called Negeri Sembilan, in year 2004. Was form by me (Shah).. The story began when I started to met new friends there also under metal scene… Before I moved there, at my hometown (Taiping), I was in band called VIOLATOR (played old school thrash metal).. So, when I was moved, I got a chance to form my dream band with help from my new friends… (See biography for more detail.. tq)


Summon: What kind of music do you play?
Shah: We played Melodic Black/Death Metal…


Summon: How has the band response been?
Shah: So far the band got very good response and got many support from fans & friends around Malaysia also around the globe… And every material has release all sold out.. Thanks to you all who have support us…


Summon: Where did the band name come from?
Shah: I give this band name. Zuriarts was a Malay word (Zuriat) means a child in uterus that still not given birth yet.. I choose this word because for me a child in uterus is spiritual thing.. Don't know the child will become Satan or Angel…


Summon: Introduce the band members
Shah: I have moved 3 times in 3 different country.. so I got change a band members also a position of instrument:-
2004 band members:
Shah – Guitar/vocals
Mann – 2nd Guitar
Nuar – Drum
As – Bass

2006 band members:
Shah – Guitar/Vocals
Ally – 2nd Guitar
Fizie – Drum
Apiet – Bass

2008 band members until now
Shah – Bass/ Vocals
Azil – Guitar
Amir – Guitar
Mizal – Drum
Yon – Keyboardist


Summon: Who writes the music? Lyrics?
Shah: All music and lyrics were wrote by me (Shah)


Summon: And where do the lyric ideas come from?
Shah: I got ideas for the lyrics from what we know about hell, Satan, grave, death etc…All my lyrics is about want to share that knowledge… But its not easy.. I got to find right time to write it down… so it can be 1 with the song…


Summon: What is your view in Satanism and Occultism?
Shah: Satanism and Occultism for me its individual and personal things… so better I don't give a comment about this… believe it or not its up to you… but for me, its real..


Summon: How many albums/Cd's have you released?
Shah: Don't talk about compilation album… Until now, Zuriarts only just release :-
2004- Zuriarts Promo (Zuriarts Promo CD live)
2006 – 1st EP ( Zuriarts – Arrival Of The Dark Descent EP 06)
2009 – Split Album with band Symphony Of Black Sculpture from Thailand
(ZURIARTS / SYMPHONY OF BLACK SCULPTURE – Satanity Diabolical Siamese Malaysian Unholy Split)
2011 (October) – 2nd EP ( Zuriarts – Kesakitan Abadi ) will release ..


Summon: Tell me about some the songs on the latest CD?
Shah: Song in the latest Cd that will release in October 2011 is greater than our 1st EP… Hear it yourself and hope that you can enjoy the song from us…


Summon: Do you have any side projects?
Shah: I only play with Violator & Zuriarts. My Drummer Mizal & my 1st guitarist Azil also have other band to play but for Zuriarts, we all give full commitment to make this band success.


Summon: Who are some of your musical influences? Which current bands?
Shah: I think no need to tell more further about our influence because our influence is also the same most of musician in the world but Our music influence is from some band from Malaysia… Aradia, Langsuyr, Hayagriva etc and some band from other country like COF, Dimmu Borgir etc…


Summon: What is the band like when you play live?
Shah: Do you mean the band that we like to cover their song?…We like to cover song from Illnath, Cof, Paganizer, Olds Man Child etc…


Summon: Do you have any type of stage props or special clothing?
Shah: We don't have any stage props but we try to make our cloth suitable and comfort to move at stage for a great showmanship.


Summon: What was the best band you played with?
Shah: For me, both Zuriarts & Violator are the best band I played with… that because both band are not same genre and not same song…have their own spirit. Yearghhhh!!!


Summon: Have you guys ever played in another country?
Shah: Not yet…but before this, we got some offer to play in another country but we have to forget the offer because of something reason that we cannot avoid… but now, we just waiting for the invitation…


Summon: How big of crowd shows up at shows usually?
Shah: So far the crowd that shows up is very very very satisfactory …


Summon: How is the crowd response when you play?
Shah: I very thankful to all supporter and crowd for their sporting and very sincere support us when we on stage…and they never disappointed us …That really make us more enthusiastic.


Summon: What do you think of the US Black/Death Metal scene?
Shah: US Black/Death Metal scene is very successful… with everyday there will be new stuff will release… Also the crowd and supporter there are really support the band… That's very great…


Summon: What do you think of the Norwegian and Swedish scenes?
Shah: Norwegian and Swedish scenes is more great than other… The band moved seriously did do the great job to success. There also have the crowd & supporter there are really support the band.


Summon: What are some of new favorite black metal bands?
Shah: For me, I more like the old one… like Immortal, Dark Throne, COF etc… sorry…


Summon: When do you guys plan on writing any new material?
Shah: We plan will write new material after release our 2nd EP in this October 2011.. Maybe will out full length album after this… hopefully…


Summon: What does the future hold for the band??
Shah: As long as Zuriarts has the spirit to move, the future always will be bright on us… we will make our fan, friends also supporter satisfied with us… because, without them, we are nothing…

Here I want to thanks for you & your great interview..  … our fan, friends & supporter .. also to who will be our fan, friends & supporter after this.. Thanks also to anybody who help us grown… Thanks a lot… You rocks …
Contact them at:
https://www.facebook.com/ZURIARTS-124082461000576/timeline/
https://www.reverbnation.com/zuriarts666
https://www.facebook.com/inmemorium666