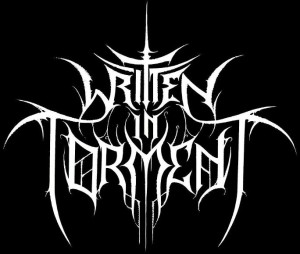 Written In Torment
"Bellum Omnium Contra Omnes"
2013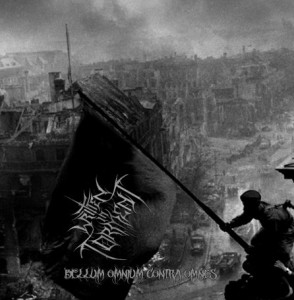 Written In Torment is a one man project from North Yorkshire. Genre is described as Extreme Metal. It is the work of Leviathan – Guitars, Drums, Bass and Vocals.
LP Bellum Omnium Contra Omnes released in 2013 under Glorious North Productions. Very good production quality, I was expecting to hear a raw dirty recording but I was surprised at how good everything sounded. Good guitar distortion. Solid drum performance and the dynamics come through perfectly. Bass lines are a bit subtle but its not a huge difference in the context of the entire sound. Lots of solos and guitar harmonies which i enjoy and also some eerie sounding keyboard pieces from time to time.
Composing and recording all the instruments by yourself is a huge task. It takes a certain amount of time to compile and write all the material and then to perform it and capture it is a whole other job in itself. Nonetheless Leviathan has been able to accomplish this in this recording. Although the music is largely Black metal in style, I also hear touches of death metal and thrash in a few songs. It's great to hear how well each instrument is played. You would think some would be better than the others, but Leviathan is talented enough to play each with exceptional execution.
At nearly an hour worth of listening each track has something good to offer. The tracks the resonated with me the most would have to be O'Fortuna, I feel the composition brings all the elements together perfectly and has really catchy rhythms. The song Grief, very melodic and catchy. I found myself replaying this song a few times. The song Solitude, it is one of the fester and heavier tracks. Its an instrumental with a few twist and turns, I enjoy the guitar interchanges the most, melodic and memorable.
In conclusion, the LP stays true to its metal roots and is worth spinning a few times, nothing ground breaking but being that is a one man project lots of respect goes out to all the hard work that went into it. be sure to also check out the previous releases Written in Torment demo 2006 and The Uncreation EP 2006.
Tracklist:
1. Earth Decimated
2. Eternities of Suffering Endured
3. Beast of the Depths
4. Descent into Total Madness
5. O' Fortuna
6. Grief
7. Solitude
8. Behold the Trinity Maimed and Rotten
9. A Pig Hung in Golgotha
10. Necessary Evil
https://www.facebook.com/writtenintormentofficial?fref=ts
http://writtenintorment.bandcamp.com/
Members:
Leviathan – All instruments/Vocals
Rating: 6 out of 10
~Artemortifica