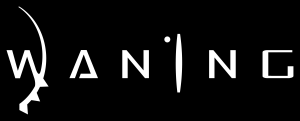 2007
Waning was spawned, the founders sat down and established the frame work for the concept that are Waning.
From the start all participants were agreeing on that Waning should reflect and revolve around mankind from a cynical point of view.
2008
Waning was asked to participate on a split recording. That's when the work with the song "Shades of Grey" started; the split never saw the light of day.
The song did, however, impress Eerie Art which proposed a two albums contract. By the end of the year "Population Control" was finalized and released.
2009
During 2009-2010 Waning started to work on their follow-up to the critically acclaimed debut album and did some live appearances, such as at the Under the Black Sun festival.
2010
"The Human Condition" was nearly completed but Eerie Art disappears from the face of the earth and Waning was forced to search for another label.
2011
After a long search Waning signs with Antonym Records.
2012
The Human Condition is released by Antonym Records.
Soon thereafter CS announces that he's leaving the band.
JW replaces CS as Waning's drummer fairly immediately.
The shooting of the music video "At the Peak of Indifference" is completed
2013
The work of a third full-length album and an exclusive track for the vinyl art project" Elemental Nightmares" is started, but during that work vocalist LRA also leaves the band.
Instead of holding auditions for a new vocalist to succeed LRA, bass player RA takes over the vocal duties.
The exclusive track "Involution" is recorded and four new songs are released digitally as a mini album titled "Feeding of Fragments".