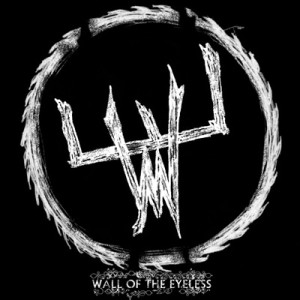 Wall Of The Eyeless
"Wimfolsfestta"
2013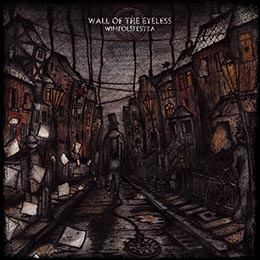 After their 2011 four-song demo Through Emptiness, I saw Walls of the Eyeless had a great potential to become something special in the progressive death metal genre. Even with only two members, this band managed to impress the hell out of me with only four songs. Now we come to 2013, and the band has released another four-song demo called Wimfolestta. They have surpassed Through Emptiness in every way. This is a magnificent demo. Every single thing on this demo has been improved. Especially vocalist/guitar player/bass player SL. This guy is a superstar. I am in awe of his ability to create such moving songs and flawlessly execute them himself. He is better that most four person bands. He and drummer Simon play very well together; I am amazed that there are only two people playing on this demo. Wimfolestta is more focused than it's predecessor. With two super long songs that never get boring I am almost reminded of Opeth. SL has gotten much better as a vocalist. His death metal screams are better than on Through Emptiness and he throws in some great clean singing. The two styles flow perfectly together. This whole demo sounds professional quality. Through Emptiness sounded like it was recorded in a garage. As a guitar player, SL is incredible. He is a master and his riffs are tricky enough to be consistently changing. His leads are deep and meaningful, and he can slow things down and mire everything in a dark atmosphere. There is not one second of this demo that is not profoundly deep and well constructed. The way he can change musical styles is just remarkable. And they always keep everything tight. It was an absolute pleasure listening to this demo. These guys are just amazing. I say they should hire a killer bass player and take a little of the load off of SL's shoulders. I can't wait to hear more from this band. They have proved they are masters of progressive metal.
Tracklist:
1. Flicker
2. The Longest Winter
3. Revulsion Fever
4. Piercing Mist
https://www.facebook.com/walloftheeyeless
Members:
Simon- Drums
S.L. – Guitars/Bass/Vocals
Rating: 9 out of 10
~Kris
Wall Of The Eyeless
"Through Emptiness"
2011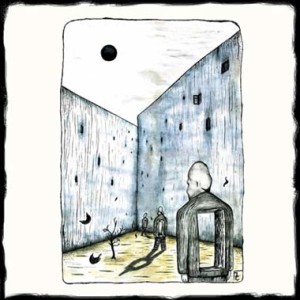 Wall of the Eyeless are an intriguing two-person act from two different countries. And although I have frowned on one or two person bands in the past, this duo has the dynamic chemistry to make it work. Their 2011 demo titled Through Emptiness is musical feat and a forcefully absorbing piece of work. Even though this is only a demo containing four songs, each song has several parts and feelings. There is more creativity here than in some full-length albums, and it never gets out of hand. I love how they find just the right note to really make you feel the changes in each song. Each time the song changes it feels natural, never forced. They put genuine emotion into each song. On guitar, bass, and vocals we have SL, at least, that is what he calls himself. As a guitar player he has quite a diverse range of styles he plays. I never knew where the song was going and I was constantly surprised and amazed. His guitar sound is a little fuzzy and is almost more reminiscent of thrash metal. As a singer he is fairly one note. Not bad, but nothing original. But the vox is not why you will remember this demo. These four songs are brilliantly put together. They are long songs that always keep you invested. This is a very strong demo. This guy SL shows he is a master songwriter, but also his songs have meaning and feelings. This is a great start for these two. They have made something special here.
Tracklist:
1. The Hands
2. Do We Belong Here?
3. Wall of the Eyeless
4. The Rain Song
https://www.facebook.com/walloftheeyeless
Members:
Simon- Drums
S.L. – Guitars/Bass/Vocals
Rating: 8.5 out of 10
~Kris