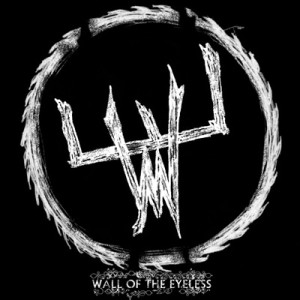 Wall Of The Eyeless was formed in November of 2011 at Helsjön, Sweden by SL, 21, who originally comes from Pskov, Russia. SL was trying hard to form a band in his hometown with no success, but never lost hope and kept on writing songs, and, when he came to Sweden, he found a drummer – Simon, 18, and the things just clicked. After the month long and focused rehearsals, the "Through Emptiness" demo was recorded in folkhogskola's studio by the guys themselves, which includes 4 songs out of a lot of material the band has to offer. SL, being a guitarist in the first place, ended up doing the vocals and the bass as well. Wall Of The Eyeless is not plain death metal – it's a combination of various influences with the use of acoustic guitars and guitar solos.
The band tries to combine music, lyrics and artwork to create one single picture and atmosphere. 
Currently the band is searching for a label.
The feedback from people and press who heard and reviewed the demo is very positive so far.