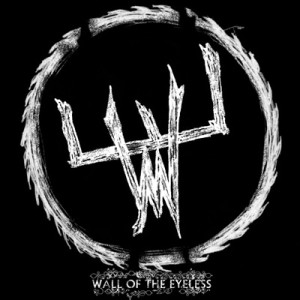 Summon: How did the band get started?
S.L.: The band was formed by me in Sweden in November 2011, when I came there to study – I originally come from Russia. There I met the drummer Simon, with whom we had quite the same passion for music, and we just started rehearsing really often. After a little bit more, than a month we've recorded our first demo, "Through Emptiness", which was self-released on December 31, 2011. So it all was really quick.
Summon: What kind of music do you play
S.L.: I'm not a fan of separating music into genres, but I've seen our music being called progressive death/doom metal – probably due to twisted song structures, use of acoustic guitar, guitar solos etc. 
Summon: How has the fan response been?
S.L.: It has been really good, I must say. Both the response from the fans and the press – all the reviews published are really positive so far (4 / 5 (Brutalism Zine, The Netherlands), 8 / 10 (Metal Curse, USA), 72/100 (Lords Of Metal, The Netherlands), 7.5/10 (Metallic Faith Immortal, USA), 80/100, 77/100, 83/100 (Metal Archives), 3.5/5 (Full Metal Attorney) + good reviews with no scores from DoomedToDarkness Zine, Puro Ruido (Spain) and Forbidden Magazine (USA)). I didn't really expect such a feedback, because the sound of the demo is not the best because we've recorded it completely on our own.
Summon: Where did the band name come from?
S.L.: Well, I guess it's enough to read the title song's lyrics, "Wall Of The Eyeless": "the flame of pyre so bright tonight, but no one can see it. People have lost the senses and might and they spit on the graves of friends, they spit and lose their faith – now it's not so strong. They stand in line with hollow eyes. They form the wall of the eyeless with the sharp and gleaming thorns. Can't see the pyre they're burning in, the dancing hungry fire". It's about some of the people in our society, and I have the impression that the amount of such people grows every day, which is not good at all. They are dangerous, but they are blind to everything that's happening around them and to what are they actually doing. So, if you imagine such a thing, wall of the eyeless is really massive. Hopefully, not too many people would choose to be the bricks in and of this wall. That's why the phrase "Open Your Eyes" is written in the demo's booklet.
Summon: Introduce the band members and what they do in the band.
S.L.: There are only two members in the band now. It's me, SL, and I did electric and acoustic guitars, vocals and bass on the demo and Simon – drums.
Summon: Who writes the music? Lyrics?
S.L.: I write all the music and lyrics.
Summon: And where do the lyric ideas come from?
S.L.: I'm trying to write about everything I see and somehow describe what I have and feel inside of me. So the lyrics are quite personal, I'd say.
Summon: What is your view in Satanism and Occultism?
S.L.: Wall Of The Eyeless is not tied to any religion.
Summon: How many albums/CD's have you released?
S.L.: As I've mentioned before, we've only released our first demo entitled "Through Emptiness" on December 31, 2011.
Summon: Tell me about some the songs on the latest CD?
S.L.: Our demo has 4 songs with the total running time of almost 25 minutes. The songs do have a lot of changes, shifts in them, changes in speed, mood, so the best way is just to give it a listen and make up your own opinion. And I really hope that soon we'll re-record these songs with a better production & sound.
Summon: Do you have any side projects?
S.L.: No and we don't plan to have any yet.

Summon: Who are some of your musical influences?
S.L.: We're influenced by mostly metal and rock music, both new and old, which is kind of obvious, but I really think that all the music you ever listened to leaves at least some mark on you. We listen to all the music which is good in our opinion.  
Summon: Which current bands?
S.L.: Too many to name:)
Summon: What is the band like when you play live?
S.L.: Unfortunately, we haven't played any gigs so far, because the band is really young and we don't have the finalized line-up yet, but we certainly plan to play live as much as possible when we'll have and opportunity to do it.
Summon: What do you think of the US Black Metal/Death Metal scene?
S.L.: US scene is, without a doubt, extremely influential and had/has a lot of great bands.
Summon: What do you think of the Overseas scenes?
S.L.: Every scene has great bands, I suppose, and I constantly come across some bands which are new for me and which I really like. It's great that so many people are still working hard to keep the metal scene alive and believe in what they're doing.
Summon: When do you guys plan on writing any new material?
S.L.: I'm playing really often and come up with some new riffs, song parts, which are forming into a song when the time is right. So I hope that it won't be long until the new material is ready.
Summon: What does the future hold for the band??
S.L.: We'll keep on working hard and we'll see – now the main goals for the band are to find a label and finalize the line-up. 
You can also check out our music for free anytime, because our demo is being streamed on our Facebook, Bandcamp, and MySpace pages. If you happen to like it, feel free to support us in any way and spread the word.
Contact them at:
https://www.facebook.com/walloftheeyeless
http://walloftheeyeless.bandcamp.com
http://www.last.fm/music/Wall+Of+The+Eyeless
https://myspace.com/walloftheeyeless
https://www.reverbnation.com/walloftheeyeless
https://soundcloud.com/travellerindustry
http://vk.com/wotedeathfuckingmetal
https://www.youtube.com/watch?v=Il_UrsKaa2s&feature=BFa&list=LLj2_t4HF7IOfzHSnGMA17lA&lf=mh_lolz