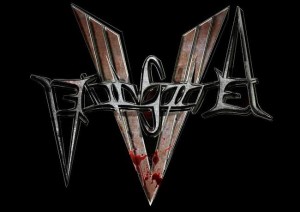 VULGATE initially started out as a thrash metal outfit in the vein of TESTAMENT, EXODUS and MEGADETH. But as the years went on, and after performing their Acclaimed UNLEASHED [E.P] and a selection of thrash classics it felt like a musical direction change was needed. After song after song was written and scrapped, it became apparent what style of genre was itching away to be unleashed…..PROGRESSIVE DEATH METAL!


Taking major influences from the elite of Death Metal bands such as DEATH, CYNIC, DYING FETUS and AT THE GATES, VULGATE went from strength to strength.


Now Boasting our new self titled EP containing five Intense yet subtle and melodious compositions, sporting odd time signatures and headbangable grooves, With technical prowess that would make even the elite of musicians blush, VULGATE are ready to take the music scene by storm!!


A full debut album is in the works and will be ready to insult your senses by 2014!
Links:
www.facebook.com/vulgatethrash 
http://www.youtube.com/user/VULGATEMUSICUK