Void Moon
"On the Blackest of Nights"
2012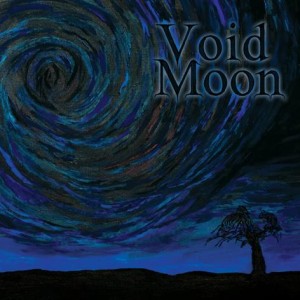 Doom act Void Moon released this album back in 2012. It's a strong effort in Doom. Drawing from influences across the Doom/ Progressive scene, On the Blackest of Nights is a solid album.

Hailing from Sweden really puts a lot on your shoulders reputation wise. With such killer acts as Candlemass and Katatonia coming from Sweden, you gotta be the best you can be. Void Moon's singer, Jonas sounds very similar to Robert Lowe who contributed to Candlemass and acted as a live singer for a time. The music is solid, not straying from the path and driving the album forward with every song to the end. Much of the album is mid paced and most of the songs really blended together which detracted from the score.
Doom can always be a hit or miss genre, most bands either sound like a complete ripoff of another band or delve into their own niche. I think Void Moon is still looking for their niche, but are off to a good start.
Tracklist:
1. Hammer of Eden
2. On the Blackest of Nights
3. The Word and the Abyss
4. Psychic Bleeding
5. Cyclops
6. Among the Dying
7. The Burning Court
8. Through the Gateway
9. The Mourning Son
http://void-moon.bandcamp.com/
Members:
Peter Svensson – Bass
Thomas Hedlund – Drums
Jonas Gustavsson – Guitars/Vocals
Erika Wallberg – Guitars
Rating: 8.5 out of 10
~Krondor