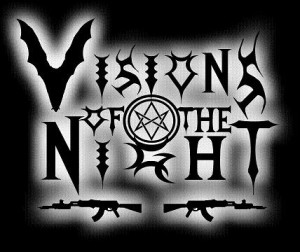 Visions Of The Night
"Nocturnal Militia"
2007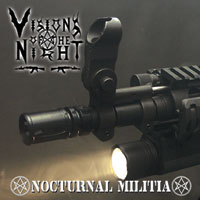 Visions of the Night is a brutal Death Metal band from Canada. This is a 12 track CD titled "Nocturnal Militia". I love the way their opening track "Eve of War" you hear guns loading. Then the 2nd track gets right into their music with their brutal vocals and blasting drumming. This is definitely a great band to check out. Certain tracks to check out are: Eternally Victimized, Human Failure and Storm the Capital. I hope that they coming out with a new CD soon as well.
Tracklist:
1. Intro: Eve of War
2. Supreme Militarism
3. Human Failure
4. Adjust, Adapt, Overcome
5. Transcendence of the Physical Plane
6. Violence Solves Everything
7. Eternally Self-Victimized
8. !Total Victory!
9. Resurrection of Honour
10. Cthonian Encroachment
11. Replicated Existence
12. Storm the Capital
http://www.visionsofthenight.net
https://www.facebook.com/VisionsOfTheNight
Members:
Wolveblood – Guitars/Vocals/Keyboards
Nebulus Armagedda – Bass/Backing Vocals
Necrotic Despoiler – Guitars
Blastphemous – Drums
Rating: 8.5 out of 10
~Sam