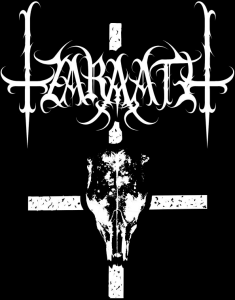 Tzaraath
"Abortion"
2012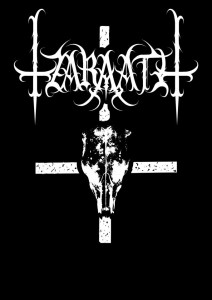 Swedish Black Metal. We love it, we throw the horns to it when its played, we head bang like crazy to it and you feel like the Evil One is going to appear right in your front room, that's how it should be right? Correct! And with that I give you Tzaraath, who have given us a corker of a 3 track demo.
This sounds evil, blasphemous and above all crushing, allow me to explain this little piece of Black Metal Art.
The guitars sound full and rich, the drums blast away and the vocals are pretty sick indeed, I mean the first track alone made me think of Niden Div 187 (that band featured Henke Forss of Dawn fame, go find and check them out), I got to say its THAT good, and I am a seasoned Black Metal guy who is quite fussy with my Metal,
Anyway the other two tracks have that same feel and viciousness to them as the first one did and the songs are really well structured, I wished there was more material on offer here, because if this is a demo then God (or Satan? ) only knows what they can produce for a full length.
I thoroughly enjoyed this E.P and with Black Metal demo's these days you never know what you are going to get, but this is top notch, well produced and played and executed.
Seek this one out and add to your collection, for fans of the aforementioned Niden Div 187, Dawn, Ofermod.
Tracklist:
1. Fertilis Mortem
2. Jesus Wept
3. Metamorphosis
4. Glaciers
https://www.facebook.com/Tzaraathswe
Members:
Lord Grondbaur – Vocals
Minion – Guitars
Asmodeus – Guitars
Abaddon – Bass
Darth – Drums
Rating: 9 out of 10
~Death Metal Andy