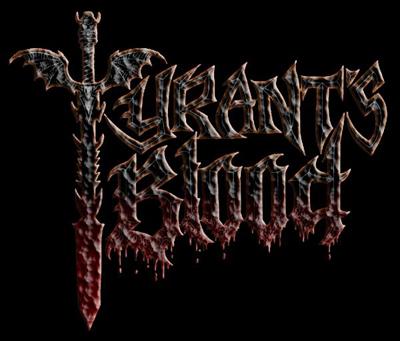 Tyrant's Blood are from Vancouver British Columbia Canada.  The band has been together since 2006.

Since that time, Tyrant's Blood have released 3 full length albums ,self titled debut album 2006,5 song EP. Prophecy 2007, Crushing onward Into oblivion album 2010 and new 2013 album Into the kingdom of graves.

Tyrant's Blood have appeared on various compilations and a few split albums since 2006.  The members of the group are veterans from Infernal Majesty, Blasphemy and Witches hammer.

They are;
Brian messiah-vocals
Marco Banco-guitar
Vinnie Borden-bass and vocals
Matt Modder-drums

Since the groups inception, they have supported their efforts through Canada, South America and Europe.

They will be touring Europe again in 2014 to support their efforts with the new album.

The band is signed to Mutilation records, Invictus and Morbid moon.

The new album is available on CD or Vinyl through Tridroid records.