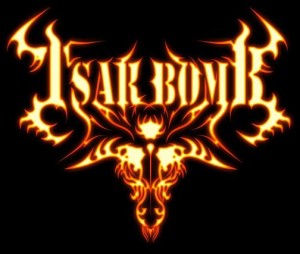 Tsar Bomb
"Neowarfare"
2012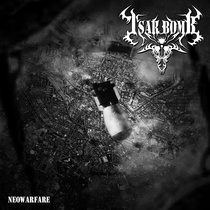 So ask yourself this, how many decent Spanish Black Metal bands can you think of? probably not too many right? Beltane? Early period Dantalion? For me I had a love/hate relationship with Cryfemal and their weird/noisy brand of Black Metal with an over the top drum machine and oddly placed effects but I digress and onward with the review….
Tsar Bomb are the exception to that rule and have actually produced a quite Kvlt worthy slab of nihilistic, blast beat laden Black Metal.
There are meaty riffs to be had, scornful raspy vocals and an actual audible bass guitar for once.
Now I will say these are programmed drums and i will say its done quite well, sometimes the fills are a little over the top but the blasts and kicks sound decent and quite organic, which is a bonus as most people do not know how to use drum machines/programs to their full effect.
There are some Marduk-isms on here as far as the speed factor go but they also know when to slow it down and let the riffs do the talking.
This was a pleasure to come across and restored my blackened faith in Spanish Black Metal.
Recommended for fans of Marduk, Nokturne, Zyklon.
Tracklist:
1. Intro
2. Tsar Bomb
3. Victorious Death
4. Nuclear Feast
5. Neowarfare
6. Ashes of My Enemies
7. Zyklon-B for the Human Race
8. Tupolev TU-95
9. Nammu
https://www.facebook.com/pages/Tsar-Bomb-Official/202758706448757
Members:
Ocram – Vocals & Bass
Ivan – Guitars
Axael – Guitars
Leinad – Drums
Rating: 8 out of 10
~Death Metal Andy