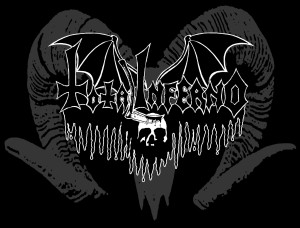 TOTAL INFERNO
Pure evil metal from hell
Total Inferno was founded in spring of 2014 and is a black/thrash/ heavy metal band of the old school style.
So far, Total Inferno participated on the compilation "Critical Mass Vol 2" with the song "Speed Metal Death" which was the first official
Total Inferno song and the compilation was released on vinyl by Critical Mass Recordings.
In autumn of 2014 they enter the studio Armageddon Recordings in Vänersborg to record the first demo "Soulless Storm" which was recorded and mixed by Anders Backelin.
In summer of 2015 total inferno entered the studio once again to record their first full length album "Return Of Evil Chaos" which was released in november 2015 by Pure Metal Records.
Line up:
Jimmy Nilsson – Vocals
Dan Andersson – Guitars
Johan Karlsson – Drums
Jonny Nielsen – Bass guitar
info@totalinferno.se
booking@totalinferno.se