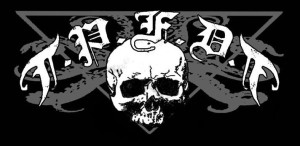 THE PETE FLESH DEATHTRIP is the crypt & dungeon of Pete Flesh (ex. Deceiver, Thrown & Maze of Torment). Started through out a strong vision back in December 2001 to create a lair where musical ideas got it´s rightful place.
After three albums ("Dödsångest", "Temple of Whores", "Worship the Soul of Disgust") and a long creative pause the fourth album, entitled "Mortui Vivos Docent", is to be released on Pulverised Records early 2012. With an idea to create something different towards the previous releases he decide to take in Andreas Jonsson (Tyrant, Vinterland, The Black) on guest session drums instead of Flingan (ex. Deceiver) and also to bring in Micke Broberg (Unanimated, Celestial Pain) on guest session vocals on half of the album. The decision to leave the Abyss Studio, where the previous recordings took place, for Studio Beast with Peter Bjärgö (Crypt of Kerberos, Tyrant, The Black, Arcana etc.) as the producer also makes a great impact on the recording and the final result.
Guest vocal appearance on "Bleed" by Cecilia Bjärgö (Arcana).
All keyboard & piano on the recording played by Peter Bjärgö.