The Drowning
Senescent Signs
Casket Music
Imperative PR
Release Date: 3rd June 2016
By: Pagan Hel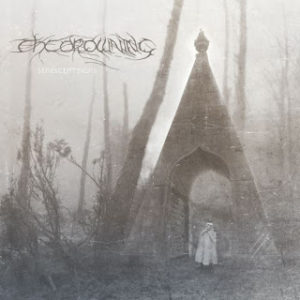 The Drowning – Cardiff, Wales
Links:
https://www.facebook.com/DrowningWales
Listen/Buy here:
https://drowningwales.bandcamp.com/album/senescent-signs
Genre: Doom/Death Metal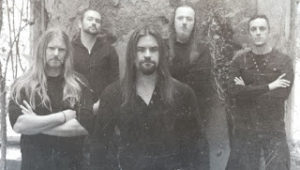 Biography:
"Senescent Signs is an album that demands The Drowning be recognised as the masters of their art that they so truly are.  Its implacable tide is irresistible and all who hear it will be swept up in its dark embrace, swallowed by its chilling waters. Release your failing grip on the shore and surrender to The Drowning…!"
~~~~~~~~~~
If you want that something different and most special to listen to, you know, something that can be poignant and constant then look no further than The Drowning's track Dolour Saeculi, indeed it is just a filler track but it is an irresistible opening that throws you off the scent for the next course of action!  Broken before the Throne is one of those masterpieces that lingers as half of it continues to throw out a magnificent splendour while the darker and more demonic side levels things up and yes the twain shall meet in a showdown of extreme hatred and beauty! Betrayed by God isn't the longest track on the album but goes a long way during its nine minutes and thirty-second spiralling and dream-like embrace. It isn't what I pictured in my head, as it is not all-out brutality but holds on to some perfectly amazing and contagious rhythms, although, never far away is its dark and brooding formula that tells us who The Drowning really are. Never Rest builds its structure with firm hands on this. The detail of which is caustically melodic which is a great combination. Doom Death is very rewarding in a lot of ways as it helps you to actually get into the track on another level – although I like the rampant fiendish tracks somewhat better, somehow there is only one entrance in and out when a track is blindingly brutal, but I respect the slower doom efforts for the very simple reason it holds many doors that lead to the very heart of the track, thus leading you to its very soul. At one with the Dead is the second shortest track on the album and sweeps into a crescendo of lingering imagination with superb raspy vocals. It entices with its gnarly fingers pulling you into its madness with utter relish as it knows how to taunt and tease, with flanks of attacking metal rhythms but sweetened with the immaculate taste of subtle melody. House of the Tragic Poet second longest track opens with some mesmerising and slightly deranged passages that are doom-laden and darker than dark. Infesting the body and mind like an epidemic. There is no escape from music like this as it stands so compelling and forthright and of course devilishly moreish. It has tendencies to ravish the skin with goosebumps. Dawn of Sorrow is a roaring track that shouts from the rooftops "I'm here!" its evil presence is a lot harsher than previous so outlining its brutish side more willingly, however, not showing all its cards so soon, but allowing an air of mystery to sit over its head and leave you in suspense as to its goals. When Shadow Falls is another far-reaching track that soars like an Eagle to higher grounds and spies out the land before it in a bid to take in the expanse of overwhelming adventure. The vocals make their own path through the dirt and remain creepy and savage, however, the uplifting riffs are vibrant and well-toned with a superb natural beauty. The lament of Faustus begins with an ambient riff and haunting female soprano voice that is not far removed from what could appear in a black metal band, however, it holds this icy pace for a while before leaving its's skin behind and turning into a malevolent spirited track that again turns back to its eeriness like a light switch.
Despite the album being released in June last year, I don't think it is going to go out of fashion any time soon. It is an album that hangs on to its credibility and has delivered a powerful legacy for metal heads everywhere.
Have you succumbed to the Drowning yet?
If not you can catch them at The Rebellion in Manchester on 11th April 2017 and drown with them along with death metal legends Vader and their touring partner's Immolation and Monument of Misanthropy, for three key dates on the upcoming Rise of the Empire European Tour.
Not to be missed!!!
9/10
Track List:
Dolour Saeculi
Broken before the Throne
Betrayed by God
Never Rest
At one with the Dead
House of the Tragic Poet
Dawn of Sorrow
When Shadow Falls
The lament of Faustus
Line-up:
Matt Small – Vocal
Mike Hitchen – Guitar
Jason Hodges- Guitar
Steve Hart – Drums
Richard Moore – Bass