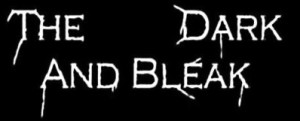 The Dark and The Bleak
"Rebirth"
2013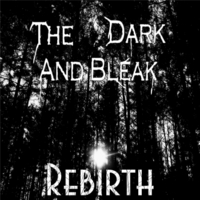 First off, do power pop metallers, Angra, know you stole the title of their 2001 album of the same name? There were times while I was listening to rebirth and I had forgotten that I was not actually listening to Dethklok. Besides, funny lyrics, Dethklok is awesome so no levity here. Specifically Count Your Dead and Aurochs just has that Dethklok feel. This is technical Death Metal, and it is heavy. Another band that came to mind was Dying Fetus. The heavy riffing combined with drums and vocals are a strong, but often repetitive solid unit of Death Metal rhythm and the basis for most of the song writing. What is most impressive about all of this that it is all from one man Jonathyn Arthurs. A solo artist from Ohio.
If what appeals to you about Death Metal are straightforward drives and rhythms then this is a great listen. There are great moments of melody thrown in, and experiments with sound, including a xylophone. The riffing and soloing are so complimentary, nothing feels out of place and totally holistic. Perhaps due to there only one band member, but there is a very clear vision here. Rebirth contains 18 songs and all are listenable. What Rebirth also has going for it is that you can tell the songs will grow on you the more you listen to them.
You have to salute a talent that can create without constantly trying to show off. So I put The Dark and The Bleak in the Highly RECOMMEND category.
Tracklist:
1. A Vivid Creation
2. Count Your Dead
3. Feared Enigma
4. Blacken
5. Aurochs
6. Mechanical Genocide
7. Futile
8. Masquerade
9. Call Of Amdusias
10. Prolonged Death
11. Illustrious Famine
12. Conditional Faith
13. Pendulum
14. Silence
15. Burn The Book
16. Illusions
17. Chant
18. Silhouettes
https://www.facebook.com/thedarkandbleak
Members:
Jonathyn Arthurs – Everything
Rating: 9 out of 10
~Alaric Barca
alaricbarca.com