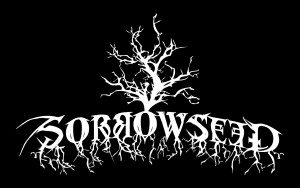 "Few strike terror into the hearts of music aficionados around the world like Sorrowseed. A darkly melodic metal tapestry of twisted, disturbed prophecies led by the violent screams of bandleader and resident Goddess LILITH ASTAROTH, Sorrowseed continues to cut a fiery swath of destruction through the New England music scene and beyond, with a brutally hardcore, nightmarish sound that is not for the faint of heart. " DJ Sterling Golden – STERLINGTOLOGY RADIO
Sorrowseed is a melodic death metal project formed on the basis of apocalyptic visions and prophecies. Formed in 2009, the band is based in New England and has twice toured the Northeast area of the United States. Sorrowseed draws upon many musical and fantasy-based influences, and has often been compared to bands such as Opeth, Cradle of Filth, Dimmu Borgir, The Agonist, and Black Sabbath. Using a mixture of harsh and beautiful elements, there's something for every lover of metal music in Sorrowseed.
In 2012, "The Extinction Prophecies", a double-disc album was self-released, followed by the sophomore release, "Nemesis Engine". Both albums received acclaim from around the globe – and are available online via digital distribution.
At this time the band is unsigned, and has done everything completely on their own and out of pocket, as such, fan support is extremely appreciated.
Visit Sorrowseed at:
www.Sorrowseed.com
www.facebook.com/Sorrowseed
www.Reverbnation.com/Sorrowseed
www.Last.fm/artist/Sorrowseed
www.twitter.com/Sorrowseed