Solitary
The Diseased Heart of Society
9 Track Album
UKEM Records
Imperative Management
Release Date: 3rd March 2017
By: Pagan Hel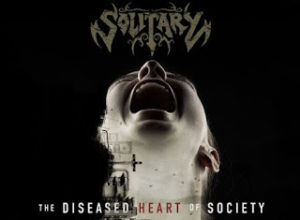 Solitary – Preston, Lancashire
Links:
https://www.facebook.com/Official.Solitary
To pre-order the album either head to UKEM Records: http://www.ukemrecords.co.uk
Or pick up exclusive bundles from the Solitary shop: www.solitary.org.uk/shop
Genre: Thrash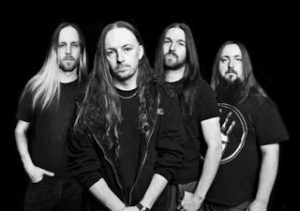 Biography:
"Formed in 1994 Preston Thrash Metallers Solitary are possibly the best-kept secret in Metal. Having released three albums through Copro Records their brand of modern Thrash Metal has gained them a loyal fan base on the UK's underground scene, shows with Xentrix, Lawnmower Deth, Hirax, Re-Animator, Toranaga, D.A.M and Cerebral Fix. Proved they are more than a match for their 80's counterparts.
Their 1998 debut release "Nothing Changes" was revered by many in the press stating that "It was as good as anything the Yanks could offer" and contained "Some of the best metal of the Nineties". Solitary subsequently struck a deal with Copro Records which saw a reissue of "Nothing Changes" in 2004 followed up by "Requiem" in 2008 which displayed a much darker and sinister side of the band. In 2014 the live album "I Promise to Thrash Forever" was released to mark the band's 20th anniversary which was funded in 21 days by a Pledge Music Campaign, Terrorizer streamed the whole album on their website and included a track on their covermount CD for the third time in their career!"
~~~~~~~~~~
I can now understand the words written in the band's biography about 'Solitary' being the best-kept secret, but what I don't understand is WHY?
This is really top notch thrash through and through and not only that but this is an outstanding album that goes a long way to satisfy the appetite. The rhythmic forces take you on a journey to paradise, while the intensity flows through its fierce veins and seduces the mind and body.
The first track Blackened Skies is a testimony to the band's professional production and execution. It's fast paced and edgy, to the point of no return and once this gets under the skin it infects with a powerful addiction. Wait is an abrasive smack in the mouth and then some. Trigger Point Atrocity devours the ears with such ferocity making it almost a pleasant experience, I say almost but this is thrash so it shouldn't have its reputation ruined by one word. Anthem of Regret wastes no time getting down and dirty with its potent rhythms that fire on full cylinders. The music is powerful and forthright and brings in some fantastic riffs that indulge in every aspect of the musical scale. Architects of Shame more or less chants its way through the track in a fiery mist of haze that sweeps you off your feet with choppy tenacity and quick fire heaviness. The Diseased Heart of Society is the band's title track and holds a certain dark and scowling tone that chills to the bones. The pummelling drums are constantly nagging while the riffs are chilling. Unidentified is another quick fire assassin and gets down to business chewing the audial canal in an expressive and impressive aggression. It is one of the best tracks on the album although, it can be said, they are all pretty impressive, but favourites are bound to be had on this album. The Words Define gives itself a jump start and then heads off into the distance in a haze of smoke. The vocal content growls furiously surrounded by a really satisfying thrash rhythm full of spirit and agitation and not forgetting that superb melodic core that stands out for its moreish content. The Edge of Violence if you can headbang to this then you must have a flexible neck is all I can say. This track will indeed snap your neck it is so fast paced with boisterous aggression. Humanity's Decline the final track on the album does not let the band down at all. With great vocal endeavour, sparking a flavoursome groove and putting the millage in until the end.
This is one album that goes all out to impress without really trying. The talent is just naturally created by this quartet of thrashers that are now well established after 23 years on the scene and no surprise they have their genre well and truly sorted! However, their music is distinct and compelling with rousing and irresistible vocals that lead toward lingering attention, so for all thrash fans everywhere – not long to wait for this little beauty to be uncaged!
9.5/10
Track List:
Blackened Skies
Wait
Trigger Point Atrocity
Anthem of Regret
Architects of Shame
The Diseased Heart of Society
Unidentified
The Words Define
The Edge of Violence
Humanity's Decline
Line-up:
Richard Sherrington – Vocals/ Guitar
Roy Miller- Drums
Andy Mellor – Lead Guitar
Pete Hewitt – Bass