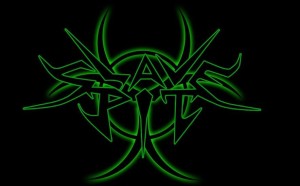 We are Slave Pit from Macedonia. we play thrash-death metal and we were created in 2011. In the start this was a one man band  and it recorded 1 EP , but later on it added more members for live shows. After that the lineup changed and the band moved to Sofia, Bulgaria. After a couple of shows I (Sashko Moisov) as founder and band leader decided to get the old lineup back together and the band will start preparing for it's first album that will have songs  from the EP and new songs that are gonna be recorded somewhere in November. In 2015 there will be a video and there will be an European tour. There's no info for who will go on the tour but in due time we will inform you.
Here is a link from facebook
https://www.facebook.com/tubathemaster
Here our first EP https://www.youtube.com/watch?v=_Rs-rNzlwCs
And our latest live https://www.youtube.com/watch?v=ruFSE4MC3bs&feature=youtu.be
And the band got a prize for best thrash metal from Macedonia and we have one amateur music video for now.