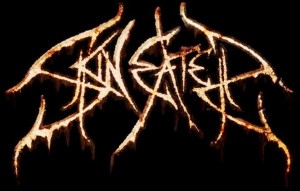 Skineater
"Dermal Harvest"
2013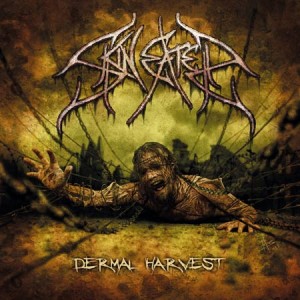 The debut of Skineater caught me by surprise,in a good way. They aren't either new in the scene as they played in bands such as Wombbath, In Thy Dreams, Carnal Forge, Defleshed and more.
To keep it short,the album is fuckin Brutal. Brutality that comes mainly from death metal influences. It's fast, its groovy at parts and also technical as these guys know what they are doing.
The only thing that some may not like (or like a lot),is how they break the fierce brutality with melodic parts that reminds me of old In Flames (iron maiden anyone?) and similar bands.
Highly recommended for death metal fans who don't mind some melody in their brutal daily feed.
Tracklist:
1. He Was Murdered
2. Dismantling
3. Your Life Is Mine
4. Made of Godsick
5. Through the Empire
6. Stab
7. Drifting
8. Thousand Dead Faces
9. Bring Them
10. Solitude Discord
http://www.skineater.se/Webbplats/Skineater.html
https://www.facebook.com/Skineater666
Members:
Stefan Westerberg-Bass
Matte Modin-Drums
Martin Pedersen -Vocals
Håkan Stuvemark-Guitars
Kari Kainulainen-Lead guitar
Rating: 8 out of 10
~Ulverhead