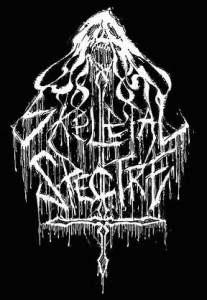 Skeletal Spectre
"Voodoo Dawn"
2013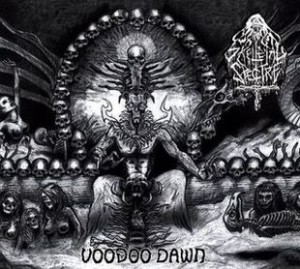 This is what death metal is all about….
Vocals, lets start there. Every scream had my skin crawling, every roar had my head banging so much variation. After hearing The Flip-side of Satan I can say very much so even a few clean vocals.
Guitars out of this world. Grinding like fuck yet well and truly not over doing it. Some bands take it over board and it just turns out like a mess not these guys. Little bit of a Doom vibe with the album too with a pinch of Black fuckin' brilliant mix \m/
The whole album had my skin crawling the way they have put this together is sheer brutality. The way metal should be. Makes me wanna take a goat down to the graveyard and sacrifice the crap out of it.
You boys tried to make something brutal and dark and that is just what you have done. Keep it up, I will be keeping an eye on you guys. Keep it Dark, keep it Brutal most of all… Keep it METAL \m/ Dark desires roam free as I listen to this album. If you like your metal dark these guys are worth a second and third look.
And the start of Shallow Grave… ahahaha Classic \m/ \m/
Tracklist:
1. Voodoo Dawn
2. Altar of Damballah
3. Serpent Moon
4. Bone Dust
5. Shallow Grave
6. Black Augury Hollow
7. She-Wolf of Devil's River
8. Haunted Gallows
9. The Flip-Side of Satan
https://www.facebook.com/skeletalspectre
Members:
2008 – Drums
Behold the Pentagram – Guitars/Bass/ Backing Vocals
Vanessa Nocera – Vocals
Rating: 9 out of 10
~Adam Morrey