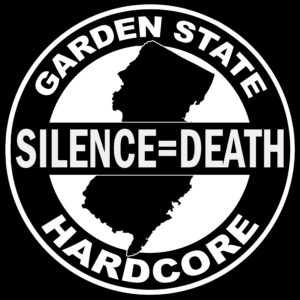 Silence Equals Death was formed in 2011 after much success with the New Jersey hardcore mainstay In Search Of (Stillborn, Scorpion Records). The band consists of 5 dedicated musicians who have been active in the NJ/NY Hardcore & Punk scenes for over a decade. Members have toured internationally and their music is distributed worldwide. The creative talent that makes up Silence Equals Death include: Scott Earth on vocals, Fred Delacruz and Wade Culleny on guitars, Brett Holloway on bass and Ryan Bertone on drums.


In 2012 the band released the super tight 4 song Resurrection EP. They looked to produce something creative and unique, yet familiar to the roots of NJHC. Fusing the fast circle pit style of punk with the hard aggressiveness of New York Hardcore, the EP quickly gained the band notoriety around the tri-state area as well as worldwide via the internet.
"The songs are super catchy with some awesome sing-a-long parts and at the same time Silence Equals Death keeps things fresh by blending in slower, heavier parts." –InEffectHardcore.com


Having members who are multi talented musicians as well as diverse in their musical interests, the band is able to keep the writing process fresh and innovative. Each member is actively involved in various projects across the scene. Lyrically the group finds it important to address social issues as well as using the platform to connect with listeners on a more personal level. On their much anticipated full length CD "End Times", to be released on Eulogy Records, vocalist Scott Earth confronts deep personal issues such the loss of a loved one on the song Devotion and puts out a rallying cry of revolt on the songs End Times and Peacemaker. Common Ground celebrates the unity between the band and its fans while Hope screams of perseverance in the face of adversity.


The band has shared the stage with many notable acts such as: Leeway, Full Blown Chaos, Endwell, Ensign, Marauder, Shai Hulud, Antidote, Brick By Brick, All Out War, Crown of Thorns and many more.


Silence Equals Death has been brought together by their love and passion for the music they create and the continued search for a new outlet.


The name Silence Equals Death not only has meaning for the masses, but for them individually as people who have been silenced by past events. This band is a resurrection, a new voice, a new fight and next opportunity to connect with the world the best way they know how.