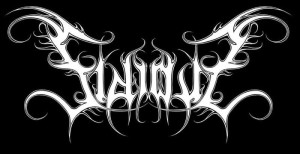 Sidious
"Ascension to the Throne ov Self"
2013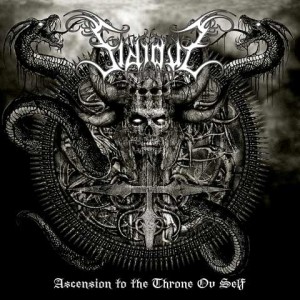 I have to be totally honest I was quite excited when i saw this pop up for my albums to review, I knew of the name but never gotten around to checking them out until now, and what these Londoners have crafted is pure magic…
What we have here is a well polished, excellently executed piece of Symphonic Blackened Death Metal done with pure hate and malice.
The artwork is top notch and you know exactly what you are in for and that being an onslaught of Behemoth style guitars and Dimmu Borgir styled keyboards although they aren't as prevalent and upfront as Dimmu Borgir. 
The drums are excellent and blast away ala Fleshgod Apocalypse which truly pummel you into submission , which I absolutely love btw , the vocals are on the deeper end ala Nergal and sit well in the mix, the guitars are well…F'ing awesome to say the least .
This is more than just another Behemoth-esque clone I have to say, the music on offer here has balls to it and from the get go this band means business,  I cannot recommend this enough seriously.
Now I have followed a lot of British Black Metal over the years as I too am a Brit and have followed bands such as Hecate Enthroned, Reign Of Erebus, Cradle Of Filth, Screamin' Daemon etc but for me this just surpasses all those bands. This is definitely the way forward for British Black Metal and a benchmark has been set for others to try and top. 
Go find this and pick it up ! \m/
Tracklist:
1. Insurmountable Mass
2. Sentient Race
3. Nihilistic Regeneration
4. Ascension to the Throne ov Self
https://www.facebook.com/sidiousofficial
Members:
Isfeth – Vocals/Guitars
Indomitus – Guitars
Baalrath – Bass
Khrudd – Drums
Rating: 10 out of 10
~DeathMetalAndy
Sidious
"Ascension to the Throne ov Self"
2013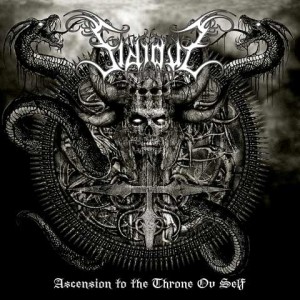 A good symphonic black/death release from the U.K. This was a great debut album from this new band. Very good mixture of sound. It can be very symphonic and "pretty" at times while retaining the brutality. Just the right balance. It hits you hard right from the opening track. I also enjoyed the varying vocals, a mix of death growls and howled black metal vocals. It also had really good production value to it. For fans of sympho-black/death, give it a listen, you won't be disappointed.
Tracklist:
1. Insurmountable Mass
2. Sentient Race
3. Nihilistic Regeneration
4. Ascension to the Throne ov Self
https://www.facebook.com/sidiousofficial
Members:
Baalrath – Bass
Indomitus – Guitars
Isfeth – Guitars/Vocals
Khrudd – Drums
Rating: 8 out of 10
~Diablo