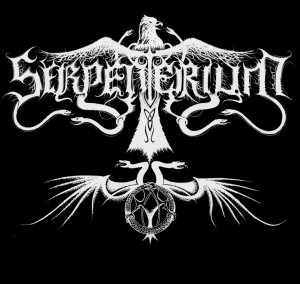 Serpenterium
"Live at La Repuesta"
2013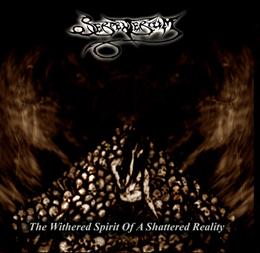 Well if I was confused by the submission of a rehearsal tape, I am twice as confused now, the title says Live At La Repuesta, so I am figuring they have a decent quality live recording, perhaps a soundboard or even a very good quality audience bootleg. What is on this is a poor quality audience recording that as far as I can tell features a couple of original songs mixed with Cover songs such as Satyricon's "Mother North" and Emperor's "Inno A Satanna", well I can't really give a good review for this because of a multitude of reasons, first the sound quality is poor, but the biggest problem is how out of tune the band is, this stands out horribly during the Emperor and Satyricon Cover, and I don't just mean one guitar, it is both guitars sound ill, and the bass even more ill making for what sounds like a very amateur band rehearsing some of their favorite black metal classics and it sounds like they have not been playing together long. This is truly mind bending why they would submit such a poor performance for review. This one I can't really seek out positives and I am being as objective as I can. Guys, get some money together and record an actual demo, because if you submit these recordings to any labels for consideration to be signed it isn't going to happen.
Tracklist:
1. Show No Mercy
2. The Coming of Chaos
3. Mother North
4. Deep Wounds
5. Lifeless
6. Inno A Satana
https://www.facebook.com/Serpenterium.band
Members:
Vael – Bass
Lord Alal – Drums, Vocals
Lord Azag – Guitars (lead & acoustic)/ Vocals
Salmac – Guitars (rhythm)
Bel Ebih – Keyboards/Piano
Rating: 2/10 (I am being nice because the songs they tried to cover are good songs, just poorly executed.
~Lance Gifford of BITTER PEACE
Serpenterium
"Rehearsal"

Well, given that this is a rehearsal I will ignore the sound quality and view it just as that, a rehearsal, but what is odd is the guitars and vocals are relatively clean sounding, the drums and bass are virtually non-existent. I don't really understand the purpose of sending a rehearsal recording in for a review because the band is really doing themselves an injustice because of the quality of said recordings. So I will be objective, what I can make out is pure Black Metal that seems to be executed well and the songs from what you can make out seem to be solid songs, but that is in this rough state they are in. It sounds like grim and harsh Black Metal with some underlying dark atmosphere as I do hear keyboards in the background. Now if the band enters a studio and does just that, leave the keyboards in the background they could be on to something solid. If the reverse happens and they go for a heavily keyboard sound it would prove to be a disaster because they would be taking away the extreme part about the band, and that is the guitar riffs and decent vocals. So the jury is out on this band so far, I see potential but I would like to hear an actual demo to fully decide.
Tracklist:
1. Coming of Chaos
2. Hic Est Pax
3. Deep Wounds
4. A New Dawn
https://www.facebook.com/Serpenterium.band
Members:
Vael – Bass
Lord Alal – Drums, Vocals
Lord Azag – Guitars (lead & acoustic)/ Vocals
Salmac – Guitars (rhythm)
Bel Ebih – Keyboards/Piano


Rating: 5 out of 10
~Lance Gifford of BITTER PEACE