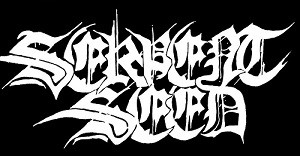 Summon: How did the band get started?
Jacob: -Hi there Altara. Our beginnings as a band were quite hard cause we had line-up problems plus not enough time to start band properly, but getting right people to the band and our determination led us to work on first songs. Main man behind the whole project was Jatssa. It was around year 2010, but the official start of Serpent Seed we date as year 2012.
Summon: What kind of music do you play?
Jacob: We play that kind of music what suits us best which is the mixture of Death and Black metal. We try not to define music we play the listeners do, it is said to be Death and Black metal though.
Summon: How has the fan response been?
Jacob: We got very positive feedback to our debut album, not only from people who seen us playing live but from webzines as well. We are much surprised of that fact but satisfied at the same time.
Summon: Where did the band name come from?
Jacob: Many people asking that think we suggested popular Catholic Church doctrine, far from that this name personify element of evil which is in everyone, if you like that or not.
Summon: Introduce the band members and what they do in the band.
Jacob: We are four piece band, Aryman -guitar/vocals – ex Lugburz, Wojtass -drums – ex -Slain/ex-Iugulatus/ex-War, Jatssa -guitars – ex- Exhume and Jakub – bass, – ex- War/ex-Immortal Rites. As you see everyone is a guilty part.
Summon: Who writes the music? Lyrics?
Jacob: We try to write music altogether as much as possible, usually everyone brings part of the song a riff or even whole rough song. We then practice and try to shape it into whole entity, it may even happen that final version of the song looks completely different than in the initial stage, but final version is what matters for us. Lyrics are written by Aryaman.
Summon: And where do the lyric ideas come from?
Jacob: All lyrics come from observation, frustration and sickening of all things around us. Title of the album itself (Debris of Faith) suggests lack of faith and hopelesness of human effort bore to worship of Jewish god. There are elements of our fascination of dark side of human mind, how far are we able to do evil. What drives us people to act one way or the other way, why evil is more difficult to define and that's why more attractive.
Summon: What is your view in Satanism and Occultism?
Jacob: Be careful what you are asking for… shortly speaking Satanism joined with Occultism, has nothing in common with child's play or talking bullshit you are god to yourself, it is a powerful force what can swing your whole life upside down, I 'm not going to tell more about that, I will keep it to myself.
Summon: How many albums/CD's have you released?
Jacob: I worked on 7 different studio productions, I still learn and I am going to use my experience in the future works.
Summon: Tell me about some the songs on the latest CD?
Jacob: These seven songs it is a compilation of our musical visions, some of them are written by particular member, other few are team work. Whole concept was created within two years time having been modified frequently after savage brainstorm but the main focus for us while creating songs was quality and power of message.
Summon: Do you have any side projects?
Jacob: I am working at the moment on a studio project with exceptionally raw sound combined with lyrical concept inspired by the works of Tolkien.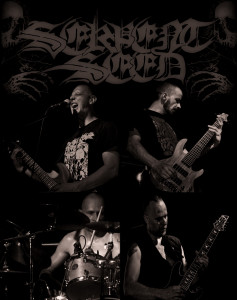 Summon: Who are some of your musical influences?
Jacob: I really appreciate old Scandinavian school, speaking of death metal, early 90 -ties of last century, all connected with that era, about blacker side of metal I am into bands that started the genre, surely you know what I mean.
Summon: Which current bands?
Jacob: I don't really find inspiration in current scene, but there are few bands what may surprise you all right, bands like The Devils Blood, Trypticon, DeathSpell Omega to name few. Speaking of Polish underground it surely is Cultes Des Ghoules and Kriegsmaschine.
Summon: What is the band like when you play live?
Jacob: We let our emotions go sometimes and we play out of our element, it all depends on circumstances and reaction of the public, we don't use corpse paint and other props as though they are to make our music more mystical and more haunted.
Summon: Have you guys ever played in another country?
Jacob: We have never played abroad, if the chance come we will take advantage of that.
Summon: How big of crowd shows up at shows usually?
Jacob: We usually play small clubs with audience say 50-100 people.
Summon: How is the crowd response when you play?
Jacob: Feedback is very positive if that expression suits music we play, heheheheheh, opinion of the public is important for us and satisfy us, we play hard and we want to contain expression and musical emotions as much as possible, not always it comes as suppose to be, but contact with the listener and that feeling that what we do is authentic and ours is most important for us.
Summon: What do you think of the US Black Metal/Death Metal scene?
Jacob: Speaking of American black metal scene many great names come to my mind, I like Agalloch, we must mention Acheron an Absu as well, they are my favorites, but for myself I prefer our own Polish and Scandinavian scenes of black metal. Speaking of American death metal scene I think you are trend setters for many years, breeding that many great bands over the years, too many names to mention.
Summon: What do you think of the Overseas scenes?
Jacob: I find it very optimistic that metal is doing very well across the whole world, looking on every corner of the world I find new interesting bands with fascinating sound. Many times I listen to great debuts on American black metal scene as well, but Scandinavian bands, Eastern Europe and Greece lead black metal scene nowadays that's my opinion.
Summon: What are some of new favorite black metal/death metal bands?
Jacob: Death metal and Black metal scenes evolve all the time, in my opinion sometimes they don't go proper way, but that's the way things go, it is not bad. But I stick to old and verified sounds, I go back to old records very often, to bands I started listen to metal to. Sometimes I find new sound very interesting though, these new discovered bands would be American Cold Northern Vengeance, Polish Srogosc, and Ghost Bath and Ahamkara.
Summon: When do you guys plan on writing any new material?
Jacob: We work on new tracks since we have finished session for "Debris of Faith" good opinions from people listening to debut album only let us know we go proper direction, meantime year 2016 won't bring another record yet.
Summon: What does the future hold for the band??
Jacob: No one knows, we feel good in current line-up. We love what we do in playing metal, we want to spread our message and we want to grow bigger as a band. All things go in good direction at the moment for us. We look forward to meet new people around and play many great shows. Thanks for your time for us.
Contact them at:
https://www.facebook.com/pages/Serpent-Seed/706607769433831
http://serpentseed.bandcamp.com/releases
https://soundcloud.com/serpent-seed
https://www.youtube.com/channel/UCy7Tj-GeQ5rTxspBV1LxedQ