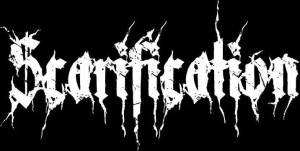 Hailing out of Albuquerque, New Mexico, United States, the musician of Scarification, Rott decided to create new black metal with the sense and style of classic 1990's bands also with creating his own sound those are pretty big influences on this project alone. Taking elements out of those late 80s 90s bands, Rott created a new unique raw sound for Black Metal all around the world.
The debut album, Nocturnal Past is now in stores online you can buy it off of iTunes, GooglePlay, AmazonMP3 & more! Nocturnal Past was released December, 24th 2013 for free, Nocturnal Past made it's way to internet success that very day with more then 100 downloads of the album Scarification then signed with record label; Necro Entertainment to bring the album to stores all around the world online. Nocturnal Past was written and recorded in October to December
A new release is Tombs At Dawn A EP that was recorded from early March To late May 2014. The EP Official Release Date Was July 10th 2014 Scarifcation made its first Live appearance That Weekend On July 14th preforming songs from the debut and EP Albums .Rott has more to come in the future.
Members -Rott -All Instruments