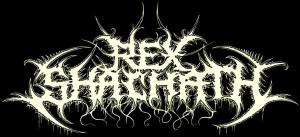 Rex Shachath
"Sepulchral Torment"
2012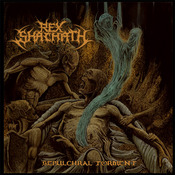 Rex Shachath are hailing from Northern Ireland and their Sepulchral Torment EP was enough to convince me that there is still hope in today's old school death metal scene.
Sepulchral Torment has everything a death metal fan wants to hear. With soul crushing thrash/death riffs, brutal vocals and blast-beats all combined together in a very solid 5 track EP.
The thing I liked most was how they combined all the aggression with groovy parts that makes you wanna bang your head till it parts from your neck. And all that with a fair, not quite polished but great production. I recommend this to every death metal fan who wants to hear honest yet brutal old school death metal music.
Tracklist:
1. Intro
2. Sepulchral Torment
3. Follow the Bastard Prophet
4. Blind from Birth
5. Seven Serpents
6. Statues of Death
https://www.facebook.com/rexshachath
Members:
Dave – Vocals
Andrew – Guitars
Franky – Guitars
Eddie – Bass
Jay – Drums
Rating: 8.5 out of 10
~Ulverhead