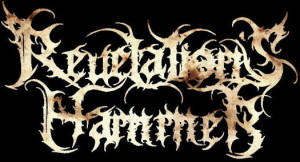 Revelation's Hammer
"Revelation's Hammer"
2013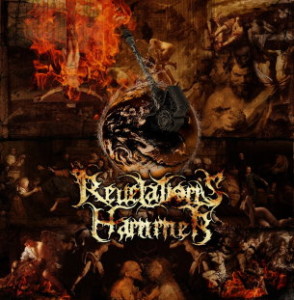 Definitely a lot of talent in this one man project. Seems that Accuser does all the guitars, vocals, bass, and I do believe he has session drummers for his recordings.
Production on this six song release is pretty good. This band hails from Norway and coming from the Motherland of modern Black Metal, good production is something of a rarity. Avgudsdyrkelse is probably my favorite on this EP. Two of the songs have lyrics in Norwegian and the other four are in English. The bands' theme is concentrated mostly on destruction and black propaganda.
Sometimes the band is reminiscent of Satyricon. The songs on this EP are very epic and do keep the listener interested. Vocals are for the most part black and hateful with the occasional change up. Guitar work in the songs is pretty intricate. My only complaint would be the lack of solos. The melodies are cool though! Over all a pretty fast paced ride through destruction with a few slower and heavy crushing black metal parts.
Tracklist:
1. Obsessed Onslaught
2. Revelation's Hammer
3. Den Blåøyde
4. Buried as Filth
5. Avgudsdyrkelse
6. The Crown of Malice
https://www.facebook.com/revelationshammer
Members:
Accuser – Vocals/Guitars/Bass
Rating: 7.5 out of 10
~Rob of Necrodemon