Rain Fell Within
"Believe"
2000, Dark Symphonies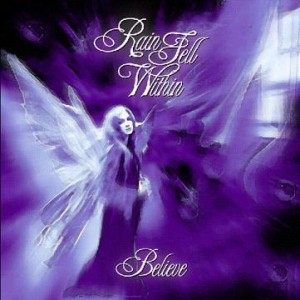 This is the debut 5 song EP from this amazing band out of Virginia. I am captivated by the vocals of Dawn. She has a very good voice, and really handles herself well with the music she is presented with. But, this EP shouldn't just focus around her, as all of the musicians in the band pull out a stellar performance. This band should appeal to fans of 3rd And The Mortal, The Gathering, and the like, but yet retaining some originality so they won't be lumped in as a clone. A bright young band with a long future ahead of them. I hope a full length is around the corner.
Tracklist:
1. A False Reality
2. Alone
3. Believe
4. Sorrow Becomes Me
5. The Sun in My Wound
http://www.dawndesiree.com/sma/main.html
Members:
Charles Gore – Bass
Kevin Thomas – Guitars
Dawn Desiree – Vocals/Keyboards
Tim Miller – Drums
Owen Davis – Guitars
Jason Ian-Vaughn Eckert – Guitars
Rating: 9 out of 10.
~Azazel