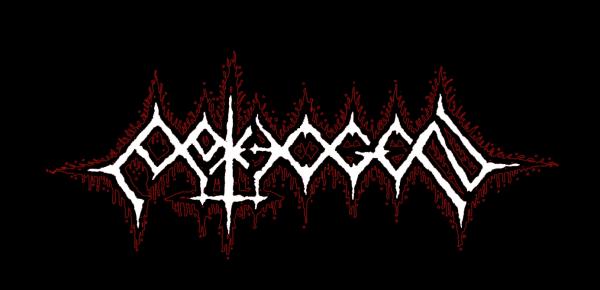 Pathogen was formed in the early days of January 2001, at the apocalyptic city of San Pablo, Philippines by Willie Desamero (Guitar/Vocals) with the idea of forming a death metal band which will play with the stylistic elements of the classic death metal bands from the late 80's and early 90's and will be combined by their various extreme metal influences of thrash, grind, black and doom to forge their own signature death metal sound. Willie then recruited band members, Alex Alfonso (Bass Guitar), and Allan Hernandez (Drums) and the first series of rehearsals and live gigs were initiated around their hometown. A second guitar player, Erwin Javier, was added three months later and the band worked on their first demo tape, "Invoking Disease" which was released in July 2001. It was a 3 song demo filled with simplistic guitar riffs and arrangements, highly influenced by early Tiamat and Celtic Frost. The band, then promoted the demo through the underground tape trading network. Although only about 40-50 copies of the tape were spread out, Pathogen was asked to participate in several compilation releases such as the Metal Havoc 'zine compilation tape and Maelstrom 666 Compilation CD-r in Thailand, among others. After a period of inactivity in late 2001 to mid 2002, due to unstable line-up, the band finally recruited bassist Erikk Calabia and drummer Vic Jarlego and started working on songs for their next release, the infamous 'Into The Subconscious Void' demo, recorded and released in 2004, bolstering a much more stronger songwriting and musicianship. This demo CD-r was heavily circulated in the underground demo trading network which garnered them much acclaim by fans and fanzines alike. The demo was even re-released by Nihilistic Music Productions, Brazil on tape in 2005 and once again on CD-r with bonus live tracks by Canada's Skull Fucking Metal Records in 2006 furthering Pathogen's death metal plague onslaught.

Plans of recording the first full-length album went underway in early 2007. New bassist Nino Aranza was also inducted into the ranks in June 2007 and by September the same year the recording of their first album, "Blasphemous Communion" was finished. Originally released in a D.I.Y. CD-r format in October 2007 and was spread out like a vicious chemical fog to the unsuspecting underground scene, resulting in wide acclaim and was released on several formats world-wide and ultimately committed to unholy vinyl LP by Iron Bonehead Productions, Germany in 2009 despite being viciously raw and under-produced this release made a tremendous mark in the world wide underground metal scene that will never be erased. 

A split release with Philippine death metal legends, Brimstone In Fire was initiated in 2008 entitled "All Flesh Fades" and was issued on pro-CD by Brute Productions, Thailand, the same year. For the Pathogen, this was a dream come true, because Brimstone In Fire was one of the local bands that Pathogen puts in very high regard for their incredible musicianship and mind-bending songwriting that is totally ground-breaking and innovative.

Much of 2009 was spent creating and rehearsing songs for the second Pathogen album, 'Miscreants Of Bloodlusting Aberrations' which was then recorded on September-October of 2009. A release that saw Pathogen having a more mature and powerful song-writing and combining a rather diverse metallic influences without sacrificing the bands' ferocious aggression and musical dexterity. Several record deals we're negotiated with various labels but none of them pushed through, with the exception of Satanized Productions, France which released the now sold-out cassette edition. The band continued on releasing 'Miscreants…' on their own D.I.Y. format, a solid testament to Pathogen's affinity with D.I.Y. underground ethics and traditions and being true to their roots. Finally in 2012, Germany's Dunkelheit Produktionen deemed 'Miscreants Of Bloodlusting Aberrations' worthy of having a proper release, and a deal to release it on pro-CD and unholy vinyl LP was struck and is scheduled to be released in early 2013 at the latest.

2010 to 2012 has proven to be busy years for Pathogen in terms of creativity and releases. With each successive year composing and releasing a seemingly endless stream of new materials, including their third album, 'Forged In The Crucible Of Death' (2010) which sees the band adding early influences from their early demo years such as Celtic Frost/Hellhammer, and Onslaught among their more recent sound. This album was released on CD version in 2012 by Old Temple records, Poland featuring an incredible cover artwork drawn by the infamous Joel 'Necronos' Santiago of Nigrapokalipsis Fanzine.

In early 2011 the band released a collection of demos for their 10th year anniversary entitled, "Barbaric Desolation" which was released on limited edition cassette tape by Dethrone Records. Also on World Metal Day, November 11, 2011, Pathogen unleashes the infamous 'Lust Of Evil' EP on high quality professional cassette tape through Afterlife Productions, Malaysia this release featured four previously unreleased studio tracks and a cover of 'Rites Of The Tyrant' originally by Malaysian death metal megaliths, Brain Dead. A vinyl 7-inch version of 'Lust Of Evil' is also in the works which will feature alternate remixes of two songs on the tape plus a cover of 'Another Destructive Century' from 80's Philippine anarcho-punk/crust luminaries, Intoxication Of Violence. This should be released sometime in 2012 by Slap Bet Records, Singapore but it never happened. Another Pathogen cassette EP is slated for July/August, 2012 release by Canadian label, The Northern Cold Productions entitled 'Gryphon' will also feature 4 previously unreleased studio tracks and 4 previously unreleased live tracks on limited edition professional tape. The band experienced another line-up change with the exit of long-time guitarist Erwin Javier leaving the band due to personal reasons and being replaced by Jervish Alcos of Rabies.
2013 has proven to be quite another hectic year for Pathogen. Old temple Released the CD version of Pathogen's "Lust Of Evil" containing tracks from the "Gryphon" tape. While much of the year was spent recording new musical atrocities for the fourth Pathogen album which is due for release sometime in 2015. Also in the same year the long awaited split with Cavite evil drunkards, Toxemia finally became a reality after years of planning. The split was released on pro-CDr by the Italian labels No Tomorrow and Human Discount Records and later on cassette tape by Mandarangan Recordings, USA. Mandarangan also re-released the tape version of Pathogen's third album, "Forged In The Crucible Of Death" in the same year. Plans for more aural assaults are scheduled in the near future! 'Till then, DEATH on maniax!!!