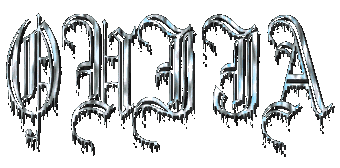 Ouija
"Adversary" (MCD)
2010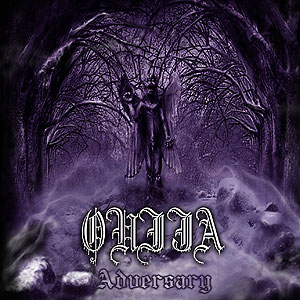 Ouija is an awesome black metal band from Spain. I have loved this band ever since the release of their first CD entitled "Riding Into The Funeral Paths" in 1997. It has been awhile since a new release but they haven't lost their touch. This is a MCD but is full of evil black metal in which we love so much. I just love Midgard vocals are so deep and not too much into screaming but just pure and evil magic. Each song on this CD has its own magic to it and the only bad part on this CD is the fact that it has 4 songs because you just want to hear more of their great music. What can you ask more from this Spanish Black Metal band with songs such as Flagellate Me and The Blood Centurion. This CD and this band is a must for all Black Metal and even Death Metal fans. Check them out for sure.
Tracklist:
1. Flagellate Me
2. Magma
3. The Blood Centurion
4. Yrasrevda
Members:
Map – Guitars
Midgard – Vocals
Aldromk – Bass
Fulgur – Drums
Murcilag – Guitars
Rating: 10 out 10
~Sam
Ouija
"Adversary" (MCD)
2010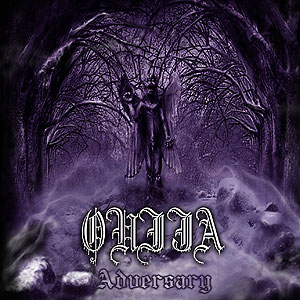 Ouija, no messing around, no atmospheric intro to set the mood, Ouija get straight to the point with this one, the opening track is full of black metal rage that catches the listener's ears instantly, in one word, Awesome. the whole demo screams Black metal. Very catchy songs that are clearly inspired by the black metal legends from Immortal. the tone, riffs, harmonies drumming, vocals and atmosphere give it a feel that make it almost TOO easy to get into. Ouija display a talent for writing material that can be listened to repeatedly without getting old. this is black metal at it's best.
Tracklist:
1. Flagellate Me
2. Magma
3. The Blood Centurion
4. Yrasrevda
Members:
Map – Guitars
Midgard – Vocals
Aldromk – Bass
Fulgur – Drums
Murcilag – Guitars
Rating: 9 out of 10
~Netherus