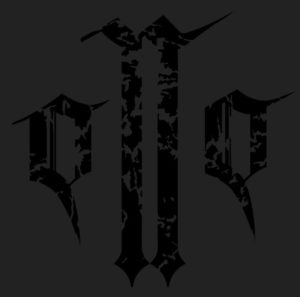 The history of 0N0 actually began in 1999, when two obscure figures calling themselves Frater Zazas and Qliphoth formed an even more obscure band called ONO (meaning 'it' in Slovak). The original duo produced an insane form of chaotic noise inspired by ritual invocations of the primordial deities.


In 2000, at the the dawn of new age, they were joined by much younger, then only 17 year-old T. on guitar and the band began working on an even more lunatic material, terrorizing the inhabitants of the peaceful neighborhood, where the rehearsal space was situated.
People often claimed unearthly and frenetic sounds echoed from the depths of the band's den. This rudimentary era reached its end after Frater Zazas left to seek solitude under growing pressure of his visions. Refusing contact with the outside world, little is known of his whereabouts. The definite break up came after Qliphoth decided to devote fully to a career of marketing manager, becoming a successful and renowned persona in the field.


In 2005, T. decided to reform the band under a new name 0N0 as a one man project. Since then, he's been polluting the internet and contributed to several compilations (e.g. Noize Konspiracy) with various EP's and singles, ranging from vicious industrial techno attempts to obscure metal and grind. Towards the end of 00s 0N0's style began shifting more and more into a twisted form of postmodern industrial metal. The first offspring of this new era was the single entitled Grand Obliteration in the Upper Chambers of Oblivion wherein the Flesh is Purified by the Black-horned Monstrosities of the Netherworld.


In 2011 0N0 released its nameless pantheons worshiping debut Path, 42 minutes of down-tuned experimental music, combining everything from atmospheric funeral feeling, through psychedelic ambient landscapes, to extreme metal outbursts.


Summer solstice 2012 was the day when the EP Plus Ultra was born. Just like before, the recording provides a mixture of various metal genres (death, doom, post…) merged with industrial moments and ætheric ambient passages, vocal diversity and ever-present experimentation.


2014 was important in the history of 0N0. T. (guitars, voice, programming) joined forces with two new band mates A. (guitars, voice) and S. (voice) in 2013 and the new lineup played its very first show on 24 October 2014 in their hometown of Bratislava. To celebrate the ancient festival of Samhain 0N0 released a single and accompanying lyric video A Farewell to Conscious Shores, a song heralding the upcoming album.


2015 was dedicated to live shows and recording the album Reconstruction and Synthesis which was released on 20 March 2016 as a digital album and 30 April as a CD. 49 minutes of Psychedelic Industrial Doom Death Metal available as a CD and digital download.


Line-up:
S. – voice
A. – guitar, voice
T. – guitar, voice, programming