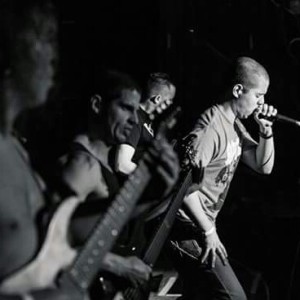 Summon: How did the band get started?
Jorge: The band started back in 2010.  Gabriel Munoz (vocals) and his brother, Norberto Munoz (drums) wanted to start a band together.  They both shared a deep love for metal since they were teenagers.  They talked to Norberto's friend, Juan Barroso (guitars) in order for him to join the band.  I was later added to the lineup as bass player.  After playing some shows, we decided to add a second guitar to the band.  That's when Eric Martinez came in.  Unfortunately, Barroso had to leave for personal reasons soon after and we had to continue as a four piece band for a couple of years.  Later on, we had a couple of line up changes: Norberto had to leave the band due to his work schedule so we added Felix Vega in his place and Jean Carlos Maldonado was added as second guitar to complete the lineup we have today.
Summon: What kind of music do you play?
Jorge: I would like to describe our sound as Death Metal, although we like to branch out into other aspects of metal a little.  We have a little mixture of everything we like as a band: melodic riffs, grindcore, a little bit of thrash, and some straight up brutal stuff.  We just want to make hard hitting and aggressive music and not necessarily box ourselves into a specific genre when making music.
Summon: How has the fan response been?
Jorge: The crowd's response have been great so far.  We recently played a show with Fleshgod Apocalypse and the energy from the crowd was amazing.  We also receive a lot of encouraging messages from the crowd regarding our EP.  It has been really inspiring as of late.
Summon: Where did the band name come from?
Gabriel: The name came to me while I was listening to Meshuggah and reading some of their lyrics. The word 'Omnifarious', which means: "of all varieties, forms, or kinds", popped up and caught my attention because you can flesh it out in many ways and has a lot of different meanings. Our former guitar player, Juan Barroso, pitched the idea of having the name in Latin and we dug it.
Summon: Introduce the band members and what they do in the band.
Jorge: Eric Martinez is our first guitar player, Eric Vega is our drummer, Gabriel Munoz does vocals, Jean Maldonado is our Second Guitar player, and I, Jorge Hernandez, am the bass player.
Summon: Who writes the music? Lyrics?
Jorge: Eric writes a first draft of the song  Once we are all together in a practice session, we tend to modify everything Eric brought until a final draft of the song comes out.  The music writing is very collaborative in our band.  Gabriel writes the first draft of the lyrics.  Afterwards, I step in and discuss the lyrics and voice patterns with Gabriel. We end up modifying the vocal patterns and, as a consequence, the lyrics.
Summon: And where do the lyric ideas come from?
Gabriel: Most of the ideas are based on themes that are contemporary to the world we live in: corruption, power, loyalty, betrayal, greed, and lust.  I am a huge "Game of Thrones" fan.  It has provided me with some inspiration for my lyrics since it reflects on dark aspects of humanity which I use to create a picture of society itself.
Summon: What is your view in Satanism and Occultism?
Jorge: Honestly, we are not deeply religious.  I personally believe religious beliefs are deeply personal.  If one person's religious belief helps him through the day, I have no place criticizing his or her beliefs.  With that said,  although I am no practitioner of Satanism or the occult, I share a deep respect of it.
Summon: How many albums/CD's have you released?
Jorge: We have released one single in 2014 called "Scarred and Blinded".  On February 28th, we released our first EP called "Vitiate" which is available on Spotify, CDbaby, itunes, amazon music, and our bandcamp page, www.omnifariammetal.bandcamp.com.
Summon: Tell me about some the songs on the latest CD?
Gabriel: The first song titled 'Our Reckoning' talks about how the past manifests and hunts us, and not having the strength to face it and take full control of it. How it manipulates our deepest fears and on what level we choose to take command or let it destroy us.
'The Sound of Death Itself' is about how life goes by in a fraction of a second and how we all focus sometimes on what kinds of evil we witness in our daily lives and how it manipulates our senses to break us with no hope of getting better.
'Thorns of Abomination' is based on the actual social and political state we are facing and how power and poverty becomes priority to some, how mentally ill we as society have become, the huge impact it has within us all and how it can control our lives if we let it take full control 
'Into Oblivion' is about how society lets itself be brainwashed by false idols and ideologies based on our history, being trapped within lies and controlled by insecurities and fear, until all hell breaks loose.
Summon: Do you have any side projects?
Jorge: Eric has the most side projects in the band.  He is in a band called Outbreak Hate, that has an interesting metal/grindcore/hardcore blend.  He is also in a hardcore band called Nothing 2 Face.  Felix has a metallic hardcore project called Martyrs Tongue and Gabriel has a side project called Pit Fight Demolition.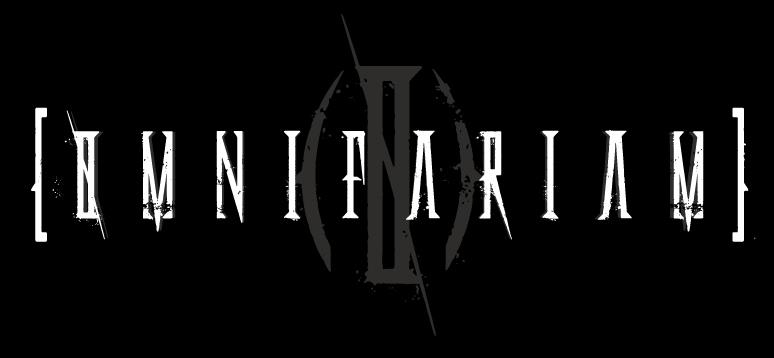 Summon: Who are some of your musical influences?
Jorge: We are influenced by a very wide range of bands and musicians.  Some of them are Cannibal Corpse, Aborted, The Black Dahlia Murder, Arch Enemy, Neaera, Heaven Shall Burn, Rotten Sound, Mayhem, Immortal, Misery Index, Lock Up, Napalm Death, Among others metal acts.  We are also influenced by classic rock acts such as KISS, AC/DC, and Van Halen and by the music of Hans Zimmer and Junkie XL.
Summon: Which current bands?
Jorge: Some current bands we listen to include, Thy Art is Murder, Fit for an Autopsy,  Behemoth, Septic Flesh, Gojira, Rammstein, Goatwhore, Feared, Sylosis, Fallujah, Obscura, among others.
Summon: What is the band like when you play live?
Jorge: As of late we have gotten an exhilarating response from the crowd. When a crowd is energetic, it brings out the best of us as a band and it gets us really pumped.  When we play, some of the members headbang like there's no tomorrow.  I mostly make weird faces.
Summon: Have you guys ever played in another country?
Jorge: No.  We have played only in Puerto Rico.  We hope this will change soon.
Summon: How big of crowd shows up at shows usually?
Jorge: It depends on many factors. Shows may range from 30 people in the crowd to 300 or 400 people in the crowd.  It depends on whether it is a small show in a small bar or if a big foreign band is coming to play in a big club.
Summon: How is the crowd response when you play?
Jorge: The crowd response has been great.  I appreciate all the energy they have emitted when we play and all the comments we receive after we play.  It makes all the time, effort and energy we put into this worthwhile.
Summon: What do you think of the US Black Metal/Death Metal scene?
Jorge: A lot of our influence come from the U.S. metal scene. I have seen many acts that have come to Puerto Rico from the U.S. and they've played some great shows.  We would love to do a tour in the U.S. and experience the scene firsthand.
Summon: What do you think of the Overseas scenes?
Jorge: A lot of our influences also come from Europe and we've also witnessed acts from European bands.  We've also experienced acts from bands in Cuba and Santo Domingo.  I would also love to experience those scenes firsthand someday.
Summon: What are some of new favorite black metal/death metal bands?
Gabriel: There are so many amazing bands from both genres such as Marduk, Emperor, Bloodbath, Cannibal Corpse, Dark Funeral, Hate Eternal, 1349, Septic Flesh, Abysmal Dawn, Vader, Immortal, Dimmu Borgir, Nile, The Black Dahlia Murder, among others.
Summon: When do you guys plan on writing any new material?
Jorge: We are currently writing new material.  We like to keep things going even when we have shows going or recording sessions.
Summon: What does the future hold for the band??
Jorge: We are starting to write some new material for our first Full Length which we hope to start recording in 2017.  We also plan to on doing some shows in the U.S. by 2017, if all goes well.
Contact them at:
https://www.facebook.com/Omnifariam
https://omnifariammetal.bandcamp.com/
https://www.reverbnation.com/omnifariam
https://www.amazon.com/gp/product/B01BVGIX1E?ie=UTF8&keywords=Omnifariam&qid=1456672458&ref_=sr_1_1&s=dmusic&sr=1-1-mp3-albums-bar-strip-0