Nycosia
New Music Video
Astral Selection
Self-release
Stampede Music Press UK
Release Date 31st October 2016
By: Pagan Hel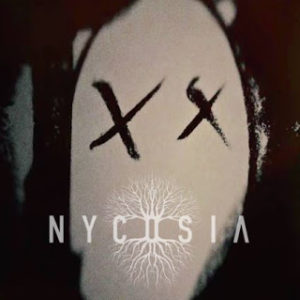 Nycosia – Hereford, Monmouth, and Guildford UK
Links:
https://www.facebook.com/nycosiaband
Genre: Tech Metal/ Djent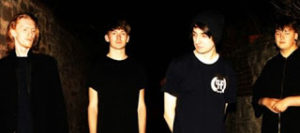 News:
"Directed by Dark North Media, the video transports Nycosia to frontman Adam Barkley's nightmare, as he discovers the eerie house that he grew up in, contains the demonic entity that has haunted Barkley since he was a child.
'Astral Selection' features guest vocals by Tyler Shelton of U.S deathcore band Traitors and is the first release from Nycosia's next ep 'Mindshift', expected to be released in April 2017. The new single and forthcoming EP sees the tech metal / djent four piece taking their music to the next level.
Since forming in June 2015, Nycosia have been making a name for themselves, with the release of their debut EP 'Pariah', earlier this year.  Described as "Heavy, Dark & Massive", the teenagers from Hereford, UK, have impressed with their live shows, which has seen them sharing stages around the UK with the likes of Borders, Loathe, Carcer City, Humanities Last Breath, Exist Immortal, Shields, and Monuments!"
**************************
The eerie strange angular music breeds a certain cold ambiance. The hectic vocal chords screech wildly, urgently and incoherently, along with a raw low guttural tone that adds to the fear fest. The fact this is meant to be a nightmare is certainly a good musical adaptation and sounds as terrifying as it could be. It musters up unimaginable horrors that lurk within every chord, riff, and rhythm, and creates a simply disturbing profile of grotesque awareness.
It is also very fitting for this track to be released around Halloween adding that extra spice to the proceedings and for making more than a strong impression on the metal scene.
You can almost taste the fear from the jumpy camera angles and insane facial features as they contort with utter spine-chilling terror. It is like having a front row seat to watch the madness unfold.
The large thumping beats drive home the haunting potency that exudes from its dark corners, giving out the feeling of sheer terror that is captured within the mindset
 of the victim as he is ravished by the feelings of a dark entity that has haunted him since his childhood, now he is facing his fears once again.
The Djent helps tell the story along in its own annihilating way, while the technical prowess helps establish a structure from which the picture is built. It is a clever composition, whichever way you look or listen to it.
Riotous, ferocious and downright compelling it summons up malice and fear within its predatory rawness and unleashes a devilish demon whose only goal is to send one into a delirious panic!
The grooves are cold and cut deep, leaving a blood trail for the whole fuelled charged encounter. It bristles with delight for all the horror fans among us and let's face it most metal heads love a bit of horror?
It's sinister and haunting is enthused with rage that reaches boiling point and total dread from the get go. Intimidating madness spirals out of control and what it leaves behind is total fright and distress. Perplexing bewilderment follows….
9.5/10
Catch Nycosia Live:
6th – CARDIFF – Legacy Fest 4 (w/ Shoot The Girl First, Create To Inspire, and more)
18th – CROYDON – Death Jam 1.5 (w/ Unfathomable Ruination, Human Error, and more)
27th – WORCESTER – The Marrs Bar (w/ Carcer City)
Members
Adam Barkley – Vocals
Matt Ball – Bass
Billy Kibble – Guitar
Ben Adams – Drums