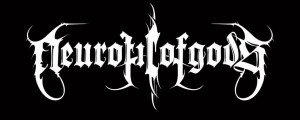 At the turn of the year 1996/1997 Black Metal seems still unknown and non-existent for most people in Indonesia. Meanwhile, Indonesia underground activity is extensive. One of the bands that are very active and ambitious Gods Of Neurotic bears the name, and is known to most people in the place, although for ordinary people a phenomenon absent. They make some exercise tapes for their own use, and in order to check the response of others. In the summer they recorded their first official demo, entitled A Sacrifice For My Lord. Determined to establish a name for themselves, they work in conjunction with a round of aggressive underground and around Indonesia.
They sell pretty well and ended with the sale of about 1000 copies. Internal problems in the band increased during 2003, and some members were told to leave. Two, the last entry is the Black Wizardl own, one of two that form the basic platform Neurotic Of God's. Inspired by a strong enthusiasm and progress, the band developed and a new song. A song called "The Darkness Will Come To The World" is especially chosen to get a record label interested in their work. It was made before the unrest in the band had started, but after the first demo. There was positive feedback, and the band at the same time work together in order to develop good music. This work will be completed in 2002, entitled "The Night Domination '. At this stage the band gradually began to form his own style. This demo was really well received and sales have passed about 1500 eksemplari. Bandung has considered Neurotic Of Gods for a long time, and they decided to sign them. The first purpose of the band 'has been reached, and they are very satisfied. We must remember that it is only during the last two years that it has been easier to sign a recording contract rather than stealing candy from a child.
Ideas are plentiful and many new themes came to light after dark. Some of the themes that began as a small creation, which further developed for use on the album. Lord Tchort writing lyrics about his dark depression filled to middle age and the atmosphere associated with the theme. pure fantasy, vision, death, darkness and depression. Just before going into the studio the other members of the band, which means that of the original band members think the first demo was only one left. Crisis? No, not really. Lord Tchort still there. by far the most important, both musically and ideologically. In the long run strengthens the band … Now there is a full commitment. With a passion and enthusiasm they began work on their debut album, "The Night Domination '. After a few days there, he decided that the work would be better done where he came from, and he returned home to mix in the same studio where they recorded. Now they like it! Cassettes are distributed to various UG scene, and they get offers from some of them. Bids Neurotic Gods Of most interest is from a label that does not want to change their release schedule. This means that eight months of waiting. So just by chance they come in Extreme Souls Productions were very impressed with the recording of "The Night Domination '. Given the fact that this kind of music is somewhat unusual for the indie label, start a discussion about the possibility of releasing Neurotic Of Gods under their own label. When the album was released gets embraced by underground and Neurotic Of Gods rapidly achieved the status as one of the most important black metal bands. Right in the middle of all this there is huge media focus on the Black Metal Indonesia, and it is both good and bad effects. What people notice in spite of all this, is that the Neurotic Of Gods have something that others do not have. Dynamics, acoustic verses long, progressive elements and inspiring lyrics and music. In course of time the album was a trend-setter for many bands. One began to hear things from other people that looked very similar to something you've heard before, something very close indeed! It is considered a compliment and a confirmation of the fact that what has been achieved appreciated. Hard work and a serious attitude has paid off. The same period also is also important for Neurotic Of Gods what has been achieved today. All the same, people do not forget the past, and after great pressure from fans demo "A Sacrifice For My Lord" was released on cassette, in order to make it available to all those who seem to have not been able to get it earlier. After his return prerecorded Neurotic Of Gods full length raised to an entirely new level. Working on this album incredible long and hard, and all aspects of development are intense. development is a natural consequence willingness invest
Neurotic Of Gods have had a lot of changes in session musicians, but the band, the platform, the backbone of the band remained constant dependent: Lord Tchort and Black Wizardl. And these two are instructions for everything that has happened in the history of the band 'so far. Neurotic Of Gods has strengthened its position as one of the most significant figures in extreme metal tones, and also have reached out to the wider public because of its versatility.