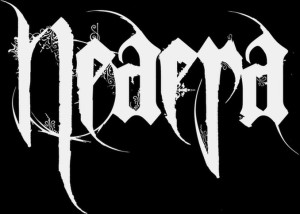 Neaera
"Ours Is The Storm"
2013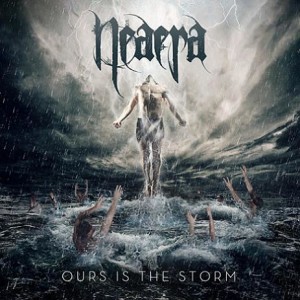 Neaera deserves to get a really great review. One because the music warrants it, two they used to be named after my favorite movie of all time despite it being a bad band name, good thing they changed it. Third and least important, I wrote them one but a wonky mouse and spell check to close to the trash button ended a great deal of hard work permanently.
They may have been cursed under the previous name as well, I have yet to read a movie review of the Ninth Gate that came close to understanding the movie or the ending, so if you are one of those naysayers you can go suck it. I guess I am saying a band named after a hated and misunderstood movie could create a negative association.
Neaera is one of those bands where I don't mind the digital hocus pocus. The guitar tones are full and heavy. They have catchy heavy rhythms with excellent changes. Most importantly the vocal range is incredible, brutal and just enough anger to not lose my interest. Some of the vocal doubling gets a bit commercial but also gets savage at times as well so there is a great balance. Drum tones are very listenable.
There are moments where they come dangerously close to crossing over into that new metal sound I dislike but Our Is The Storm goes in my HIGHLY RECOMMEND category. I forgive them for have a computer designed cover as well. Some sins should be forgiven.
Tracklist:
1. The Deafening
2. Ours Is The Storm
3. Decolonize The Mind
4. Through Treacherous Flames
5. Ascend To Chaos
6. Walk With Fire
7. My Night Is Starless
8. Black Tomb
9. Between Us And Annihilation
10. Slaying The Wolf Within
11. Back To The Soul
12. Guardian Of Ashes
https://www.facebook.com/neaeraofficial
Members:
Benjamin Hilleke – Vocals
Tobias Buck – Guitar
Stefan Keller – Guitar
Sebastian Heldt – Drums
Benjamin Donath – Bass
Rating: 9 out of 10
~Alaric Hannibal Barca
alaricbarca.com