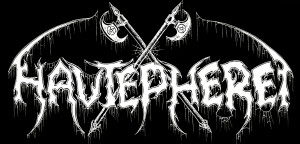 The band was founded by Nikola Milicevic (NAV) 2013 in Serbia (Krusevac).

In the beginning it was independent project, and later formed in a band that consists of the following members:


Nav – Guitars, Bass, Drums
Skarvod – Vocals


Now has a promo single song titled "Ritual Of Dark Indoctrination Through Bloodshed" released was in March 2014. Guest vocals was Hunter (Zloslut).


The band is currently finishing recording EP "Deep From The Darkness" which will be released under the label "Zombie Records" from Russia.