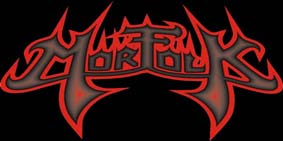 Morfolk
"Prelude"
2012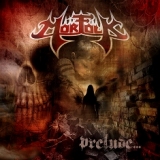 Morfolk is a Death Metal band formed in 1990 in Sao Paulo, Brazil.
Although they are neighbors of my country (Colombia) and formed long time ago, I did not know of the existence of this band until now, because in the South American scene is not much communication between the bands of our countries.
They have an extensive discography, it consists of 3 demos, "Indians Must Survive" of 1992 "Shadoway World" with 3 songs, released in September 1993, "Spreading Pain and Suffering" of 2 Songs, published in 1999.
In 2006 they released their debut album entitled "Blind's Paradise" with 9 songs and 38 minutes long and in December 2010 they released their second album entitled "World of Lies" of 9 songs and 34 minutes.
For this review I will focus in his latest production, the EP "Prelude" of 3 songs, released in December 2012.
Morfolk is a band with a lot of power that includes rhythms of Thrash and Death Metal in their compositions, the first song begins with rhythms ranging from fast to slow and again fast with a blast of good guitar riffs, the voice changes from harsh to guttural keeping its force during the song.
It's a good tune to headbanging, has a characteristic sound of Thrash bands with good technique in the implementation of the instruments.
"Bloodlust" is their second song, has a musical composition with Death Metal riffs, much more aggressive and insane screams.
The third song in the beginning reminds me of SOD in his "March of the SOD", opening song of their debut album "Stormtroopers of Death", is a very similar march used as intro, ending with a guitar solo to continue with a riff that becomes monotonous, they could have given more dynamic to the song after the guitar solo that is very good, but the song in the span of 52 seconds to 2:20 sounds very flat and lacking of rhythm with very repetitive riffs, then they integrated a good Death Metal riff with a dense atmosphere that should explore more because it can generate many harmonies that enrich the song, unfortunately the riff ends soon and fall back into the monotony of the beginning.
Prelude is a recording that leaves you with the feeling of wanting to hear more of the band
Tracklist:
1. Hate Beyond the Pain
2. Bloodlust
3. W.W.W. (World Wide War)
Running Time: 10:56
Top Songs:
Hate Beyond the Pain, Bloodlust
https://www.facebook.com/Morfolk
Members:
Reinaldo Tio – Guitars
Ryan Roskowinski – Bass
Walter Romulo – Vocals
Daniel Sanchez – Drums
Gabriel Grisolia – Guitars.
Rating: 8 out of 10
~Gusthav