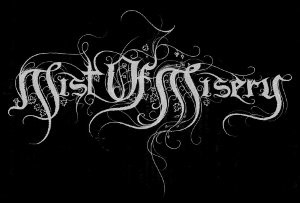 Mist Of Misery
"Temple Of Stilled Voices"
2014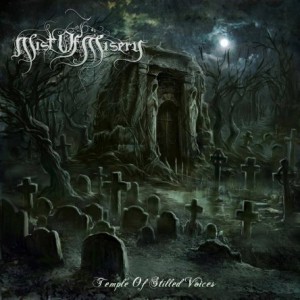 Mist of Misery's EP, "Temple of Stilled Voices", is a great album, PERIOD. I love the way this band has woven this great piece of art together.  It is chocked full of great guitar riffs, vocals, and drums, acoustic, bad-ass choirs that remind me of bands such as Windir and Bathory, and Summoning, and an overall feel that you KNOW what this is. I'm glad to hear this release, and even if this was the only thing ever done by this band, they could still look back at this as a crowning achievement.
This is a finely constructed piece of black metal that will surely last beyond it's time.  I love the atmosphere and the overall bleakness, but also the fact that it is triumphant as well. These guys know what they are doing and do it well. The symphonic parts are finely executed and also have I mentioned that these riffs and melodies are brilliant? The production is very good for something like black metal, and was well done, especially for this work.

One thing I know when listening to this is that it was INTENTIONAL and sounds like a full flowing piece of music, no fat included.

I wish that this was longer, because it's that good. This EP means something, and it's a damn fine piece if music. These guys are great and I would recommend this release to anyone who likes black metal, period. This is great and I do not see how I could possibly even think of anything bad to say about it.
Tracklist:
1. Window Mirror Image
2. Bleak Autumn
3. Dimma
4. Temple Of Stilled Voices
https://www.facebook.com/MistofMisery
Members:
Phlegathon – Guitars & Bass
Mortuz Denatus – Drums, Vocals, Programming, Mixing & Mastering
Rating: 10 out of 10
~Cosmic Cornmeal