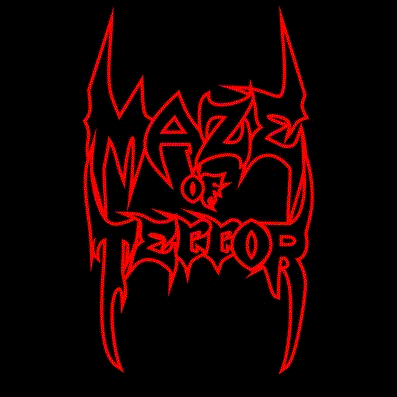 Hello, thank you for reading these lines, we are writing from Lima – Peru.
We are MAZE OF TERROR, our proposal comes at the initiative of Hammer and Leviathan that ending earlier projects, launched the idea of forming a band with a brutal and aggressive style, but with a polished sound, that's ,how Maze of Terror is born, name we choose to represent madness as something that engages and does not let escape, our lyrics revolve around that, we do not write about Thrash Metal Mosh or it means to be a banger, we write about violence, hatred or brutality that can wrap a person at some point in your life, our style is framed within the South American Thrash Metal with all the aggression and brutality with which this part of the world is characterized, but do not limit us within the genre, and we are not a prefabricated product, we have own style within that aggressiveness and speed
In January of 2012 after months of painstaking composition, began the recording of the Ep Skullcrusher, first plate of the band that was composed entirely of Leviathan and Hammer recording, the guitarist Bestial Slaughter joined the project in June of that year, culminating the recordings, Bestial Slaughter ends its support with the band and then enters the guitarist Criminal Mind, quickly learn the songs and the band is heading to play live.
So the band is formed: Leviathan (Bass and Vocals), Hammer (Drums) Criminal Mind (Guitars) after some concerts in November appears the proposal of a tour of the neighboring country of Bolivia, the band went through the cities of La Paz, Sucre, Oruro, and Cochabamba, is in this city that the band has the opportunity to opening for the legend, WHIPLASH, during the tour, the label Total Desaster of Argentina commanded by Luis Mogro makes a reedition of 100 copies in tape of the Ep Skullcrusher, ending the tour back to Lima after a month of more shows, we called for a concert where we play opening for the German Leyend DESTRUCTION in Arequipa City, where we had great support from the audience, after this the band plans are looking more concerts and edit new material, while we hope you enjoy listening the Ep Skullcrusher from start to finish .
Greetings from Lima – Peru