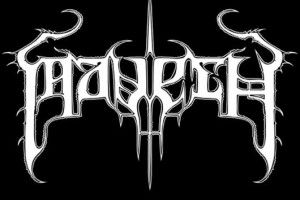 Maveth
"Coils Of The Black Earth"
2012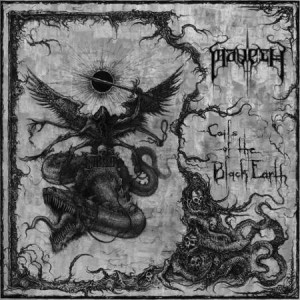 I was over the moon when i received this album as I had come across Maveth some time ago when they released " Of Serpent and Shadow " back in 2010.
This release is on Dark Descent records, a label i am very fond of due to their great taste of bands they have on their label and Maveth are no exception to that rule.
This release is from 2012 and one look at the over you instantly know that this is going to be a Blackened/Death Metal feast.
Maveth serve up a blasting, well executed blend of early to mid period Morbid Angel-isms with a dash of Azarath/Aeon to round out proceedings.
The 10 tracks on offer have a real crisp production to them, the drums are pummeling indeed and the vocals are well and truly booming, put it this way you would swear that the Dark Lord himself had arisen.
These Finns have been going at it since 2007 and each release has been a steady progression, they've finally perfected their sound and their craft.
If you are a fan of the aforementioned bands then this is definitely worth picking up and playing the hell out of it \m/
Tracklist:
1. The Devourer Within the Gulf
2. Dragon of the Continuum
3. Hymn to Azael
4. Beneath the Sovereignty of Al-Ghul
5. Hymn to the Black Matron
6. Sating Erictho
7. Coils of the Black Earth
8. To Seed the Succubi
9. Terminus I – The Burning Offal of Hinnom
10. Terminus II – Hinnom Everlasting
https://www.facebook.com/Maveth666
Members:
Jani Nupponen – Bass
Ville Markkanen – Drums
Mikko Karvinen – Guitars
Christbutcher – Vocals/Guitars
Rating: 8 out of 10
~Death Metal Andy