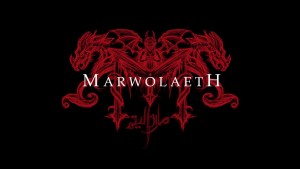 Marwolaeth
"Demo '12"
2013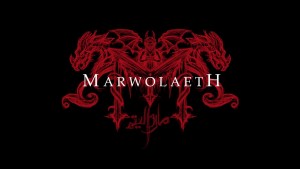 Its always interesting to receive a demo from bands as far afield as Marwolaeth are, the country in question being Pakistan. As most of us know Pakistan isn't really a hotbed for metal as say Sweden by any means, but i do wonder sometimes how bands like this get their influences from because a lot of metal we take for granted isn't probably readily available there. Here we have 2 tracks of Death Metal which employ the use of a drum machine.
Now as far as the drum machine use goes they do a decent job of programming the drums and keep things interesting throughout the songs. The guitars are decent enough and have that Old School vibe to them, the vocals have a lot of reverb to them but it doesn't detract from what is an enjoyable listen. I do however like the DSBM sounding scream towards the last 30 seconds of the first song, this I totally welcome, mixing it up is a great thing..sometimes.
I would have liked a few more tracks, 2 doesn't really represent a band well enough but all in all a promising demo indeed.
Tracklist:
1. Placental Error
2. Death Lives On..
https://www.facebook.com/marwolaeth
http://marwolaeth.bandcamp.com/
Members:
Sheraz Ahmed – All Instruments
Waleed Ahmed – Vocals
Rating: 7 out of 10
~Death Metal Andy