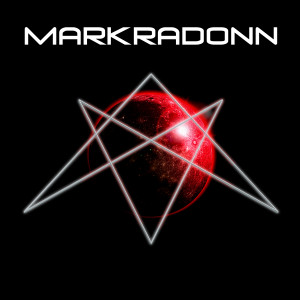 Markradonn:
Contact email: haniel.markradonn@gmail.com
A 22-song concept epic trilogy about a man who has completely renounced his life and all of his beliefs in a ceremony that results in the end of his life, and the entire process of his soul/essence returning to the place of the first creation. Ceremonial Abnegation is split into three full albums, with several instrumentals and interludes. The lyrics are over 15 years in the making, and much of the music has been written since 2007, with 2 songs being written as far back as 2000. With the addition of several top-flight musicians, Markradonn is able to fully meld bombastic concert percussion and haunting brass instruments with the essence of death metal/black metal to create a truly unique musical experience.
Ceremonial Abnegation Part 1: Ad Ex Carne Excoriation is set to be released summer of 2012, followed by parts 2 and 3 in '13 & '14. All of the music and lyrics have been written for all 3 parts.
About the lyrical concepts:
The first album deals with the time period before his final moments and right up to the Ceremonial Abnegation of his life, emotions, and his entire identity. The tone is anger, rage, violent, and utter graphic brutality. The last three songs of the first album deal with the final ten seconds of his life and his last breath of air before the essence of his life force leaves his body, describing his last thoughts, emotions, and revelations. The tone is resentful, contemptuous, painful, and evolves into a deep spiritual awareness, which leads in to the second album, which deals with what happens to him after he dies…
About the music:
The music is driven by a variety of different influences and styles, like black metal, technical death metal, fusion death metal, and progressive metal, as well as classical and subtle jazz influences. Each song will have its own identity and mood, ranging from aggressive to brutal to triumphant to slow and brooding. A unique aspect of this project that could set it apart from much of the metal world is the incorporation of concert instrumentation, such as concert cymbals, concert bass drums, alternate percussion, timpani (those big thunderous drums you hear in the title song to the original Conan The Barbarian), and a brass section that includes French horn, trumpet, trombone, and tuba. The use of these different instruments will add another dimension and fill the music with atmosphere, hence the unofficial genre moniker "Atmospheric Metal". Instead of using digital versions of these instruments, Ceremonial Abnegation will feature the talents of Chris King, Jon Gabriel Katz, and Matt Farrington, all classically trained musicians with a passion for making music as real and as organic as possible.
Musical influences and inspirations:
Nocturnus, Unholy, Eucharist, Gardenian, At The Gates, Fates Warning, Grief Of Emerald, Suffocation, Immolation, Sadist, Moonsorrow, Arcturus, Winds, Cynic, Pestilence, Believer, Despair, Ulver, Asphyx, Broken Hope, Death, Dark Throne, Ayreon Basil Poledorus, Jerry Goldsmith, James Horner, Goblin/Claudio Simmonetti, Holdsworth, DiMeola, Jason Becker, Paul Gilbert, Stravinsky, Berlioz, Vivaldi, Penderecki, Wagner, Shuman
Markradonn
Ceremonial Abnegation
Part 1: Ad Ex Carne Excoriation
(Excoriation Of The Flesh)
1) Intro: Excoriation of The Flesh
2) Frenzied Winter Sorrow
3) Fragmented Reflections
4) Internal Hate Unbounded
5) No Redemption, No Forgiveness
6) Ceremonial Abnegation
7) Final Dying Breath
8) Twilight Has Come
9) Forgotten and Forsaken