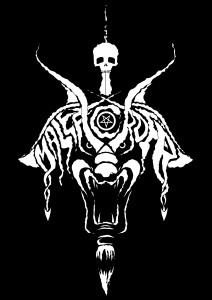 Malefic Order was formed in Istanbul/Turkey, in 2004. We defined our aim as representing Black Metal with staying true to the roots and delivering our music to all the Black Metal fans in the whole world. Ever since we began music we've only focused on our own compositions. We choose fast, aggressive and strong structures as our general sound. The lyrics of the band concentrate on a lot of different topics and we simply call it primitive devil worship. We're inspired by old Sumerian texts, Jerusalem and Persian documents, and the events which took place around the initial period of the holy religions. Band logo is a different design of a Middle Eastern demon, Ahriman.
After two demo tapes and a split album, we recorded our first album Raging Evil Desekration in 2008, in Soundcheck Studios, Istanbul/Kadiköy. In the same year the album got attention and was released by Satanic Propaganda Records from Sweden. Asian re-issue of Raging Evil Desekration will be released in 2012 by Japanese Deathrash Armageddon Records. After the debut album two of our members left the band. We hail them!

Our music gained a more aggressive and faster structure with the participation of two demons (Nore- Drums, Satanicasthrone- Guitars). We recorded 4 new songs for the split with Thornspawn and then we prepared 10 new songs for our upcoming full-length album "Morbid Devotion".