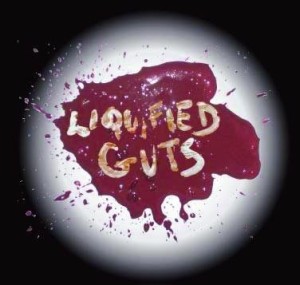 Liquified Guts were formed in 2004 by guitarist Jim Sherwood and drummer Doug Schrecengost. The pair were quickly joined by Mark Palmieri on bass, and Tricia Muszynski on guitar. As a quartet the band played gigs around the Pittsburgh area, and self-recorded several demos.

In the summer of 2007 Mark Palmieri (also playing with Sherwood in the band Scorched) left the band to devote time to his new family. Doug and Trish also left to pursue other avenues, and Sherwood was soon joined by Justin Gizzi on bass. They were eventually joined by drummer Austin Bowen in Spring 2008, and as a trio kept up an active live schedule. The band independently released an EP (No Sleep) in 2010, and a full-length recording (Sour Cream and Phibes) in 2012.

Austin Bowen left the band in Fall 2012, and long-time Morgue Mart and former Eviscium drummer Jared Altamare came on board shortly after. The band quickly resumed live appearances, and headed back into the studio in early-Summer 2013. The resulting 6-song EP is slated for release in early 2014.
Here's our Facebook stuff. Feel free to Like/Add-
https://www.facebook.com/liquifiedgutspgh
https://www.facebook.com/liquified.guts
http://www.metal-archives.com/bands/Liquified_Guts/3540340512