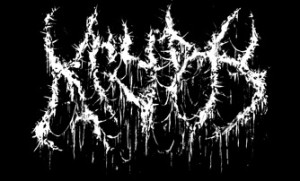 Krypts
"Unending Degradation"
2013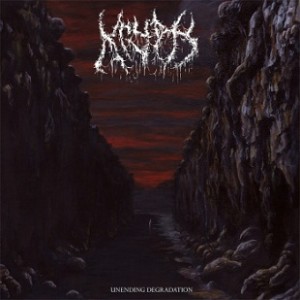 Where do you start with Krypts? Well first and foremost they are of the New /Old School Death Metal persuasion with nods to bands such as Convulse/Gorefest and Incantation.
What I love about this band is that they know when to let the foot off the pedal and slow it down to a deathly doomy pace, the bass guitar in particular is up there in the mix which is quite welcomed by this guy right here, it has that claustrophobic Entombed style twang to it which really fleshes out their sound. The vocals have a nice low end to them (think of the band Disma for this), the guitars simply crush and the melodies within are well thought out and played and the 8 tracks fly by in no time at all.
If you dig bands like Necrowretch, Tribulation, Disma etc then you will definitely find much enjoyment here.
Tracklist:
1. Introeon: Perpetual Beyond
2. Blessed Entwinement
3. Open the Crypt
4. Dormancy of the Ancients
5. Inhale…
6. The Black Smoke
7. Day of Reckoning
8. Beneath the Archaic
https://www.facebook.com/pages/Krypts/162962043856170
http://www.metal-archives.com/bands/Krypts/3540282830
Members:
Otso Ukkonen – Drums
Ville Snicker – Guitars
Antti Kotiranta – Vocals/Bass
Rating: 8 out of 10
~Death Metal Andy