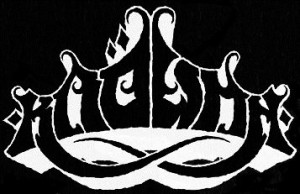 Krownn
"Hyborian Age"
2013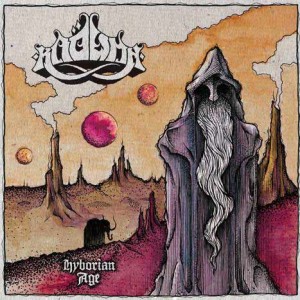 Are you ready for some Doom? Of course you are! Here we have Krownn hailing from Venice, Italy. Krownn play a devilish blend of Cathedral/Pentagram/Saint Vitus/Count Raven with a dirty sounding production which gives the album a "dated" kind of feel to it.
The 6 tracks on offer each clock in at over 5 minutes a piece, which as far as Doom goes that's probably not that long at all.
The album flows nicely, the guitars are a thick wall of sound, the bass has a distinctive groove to it and the drums keep everything at a steady pace.
Highlight of the album comes in the shape of the song "Gods of Magnitogorsk", I love the old school vibe they captured with the opening riffs, I felt the ghost of Sleep or even Trouble had been awakened and for a moment and I felt like I had gone back in time.
Well worth picking up if you love the aforementioned bands, this would sit nicely next to any of those bands releases. Great stuff!
Tracklist:
1. For the Throne of Fire
2. The Woodwose
3. At the Cromlech
4. Gods of Magnitogorsk
5. Stormborn
6. The Melnibonean
https://www.facebook.com/Krownnofdoom
Members:
Silvia Selvaggia Rossato – Bass
Elena Fiorenzano – Drums
Michele el Lello Carnielli – Vocals/Guitars
Rating: 9 out of 10
~Death Metal Andy