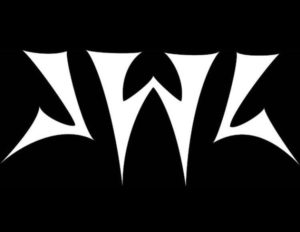 JWL also referred to as John Woodson's Leg is based out of Wichita, KS.
Blake Morrell (Severall) – bass
Dustin Cates (Fist, Spy vs Spy, Company Kane/Tsavo, Brotherhood of The Sons of The Originals) – drums
HT Brown (Fist, Dry Spell, Severall) – guitar
James Barlow (Ohmz, Nursing Home Panty Raid, Seraphim) – guitar
Ricky Vannatta (Vas Odium, Antipas, Sanctus Infernum, AxX of Hate) – vocals
Formed in Pratt, KS at the young age of 2009. The band put out its first release entitled "exit inside" in 2013. This album exploded on the backside of many unsuspecting victims. Shine the Knob Magazine is boasted as saying "This is some damn fine Progressive, Death, Thrash Metal but we can't deny the band draws from more than that". The album peaked at triple 9 on the Billboard charts and shocked its contemporaries. The viola styling of Howard Cary Jones (Wichita Symphony Orchestra, Antipas) can be heard on the tracks God & Hematoma. Very few have ever returned from this album.
Well after continued non support from the naysayers. JWL released its second album "even further" in 2017. It as well has already ruined countless lives. The addition of James Barlow on guitar has proven itself a wise decision. If you wanted to go "even further" then you are making a mistake!!!! Get in touch. Trades welcome.
Rickyvannatta.com (316)992-6440
https://www.facebook.com/John-Woodsons-Leg-171328358327/?fref=ts
https://www.reverbnation.com/johnwoodsonsleg