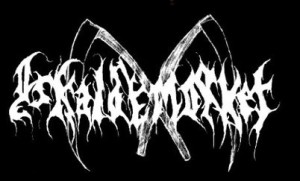 Iskalde Morket
"Submerged From Light"
2013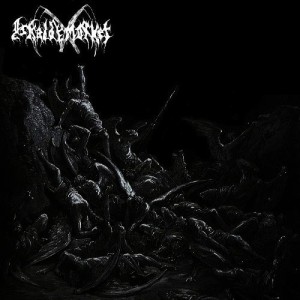 I always have a huge respect towards one man projects. I feel that they are a complete musical representation of a single person's ideas and thought patterns, with interference from no one else. But one man projects can be of two extremes – either they are incredibly great or they are so bad that listening to it becomes a chore. Thankfully, Iskalde Morket from UK, belongs to the former category.
Like most one man projects, Iskalde Morket dwells in the dark and frost bitten realm of Black Metal. It is the brainchild of John Rogers, who hails from Norfolk England. Earlier this year, he released an EP titled 'Submerged from Light' for free download.
While one might expect a raging storm in this EP, one is surprisingly greeted by a dark atmospheric flavour of black metal. Though it does not thunder with the intensity of a blizzard, the atmosphere and the guitar work make the music sound very sickening. What sets Iskalde Morket apart from the hordes of black metal bands out there is the way the lead guitar work is incorporated into the music. The lead parts are heard very clearly and they add a certain degree of darkness to the tune.
The EP kicks off with 'A Manifestation of Cacophony' where the listener is greeted by some sickening atmospheric passages before the main riff kicks in. This mid tempo track sets the tune for the rest of the EP. The vocals live up to the dark melodies created by the guitar and it almost sounds like the voice of Gollum from 'The Lord of the Rings' trilogy. The riffs have an infectious characteristic in them as they stick in the mind without any effort.
The title track, 'Submerged from Light and I am Drowning" is an eight minute long monster which continues in the same vein as the previous tracks. The song manages to entertain for all eight minutes, without overstaying it's welcome. There are piano elements that are present slightly which contributes to the atmosphere. Though the drums on this EP are programmed, they sound pretty good.
The shortest track on the EP is 'Disintegration of Ether' which is a hate filled song that sounds incredibly rabid. Closing the EP is 'Winter' which incorporates more atmospheric elements with increased use of the piano. It is comparatively the most atmospheric track on the record and as the name describes, is ideally suitable on a winter playlist.
Overall, 'Submerged from Light' is an EP that steadily grows on you after every listen. The riffs are infectious and the atmosphere is as dark as it can get.
Tracklist:
1. A Manifestation of Cacophony
2. Submerged from Light and I am Drowning
3. Disintegration of Ether
4. Winter
https://www.facebook.com/Iskalde-Morket-115311391845929/
Members:
John Rogers – All instruments/Vocals
Rating: 8.5 out of 10
~Satan Spawn