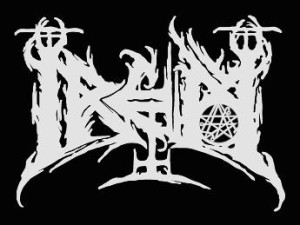 Irem was founded in 2003 in Altranstädt by Knut (ex-drums) and guitar). A few months later Ralf (bass) joined the band who was known by Thomas. At the end of 2003 the band was extended by Falko (guitar) and the first instrumental songs were written.
In January 2004 singer Ralf entered and completed the project. Irem, the band which was still nameless at the time, was finally named by Thomas M. alias Creator. Since then he cares about lyrics, graphics, CD cover and t-shirt designs as a kind of a sixth band member.
In October 2004, the band had their first gig at Gasometer Merseburg.
After further appearances in 2005, during preparations for their first CD Thomas (ex-guitar) left Irem. However, the gap has quickly filled by Simon (guitar).Now the next performances could be played. Meanwhile, the first CD "Prophecy of Doom" was recorded in the rehearsal room. The first edition was
quickly sold out because of a very limited number of copies.
After many more concerts, the band recorded their second album "Bearer of Cosmic", which also originated in the rehearsal room. Several years and a variety of concerts went by, till the band recorded their third full length album "Blood-Red Horizons". 2011 there was a further exchange of band members. Knut (ex-drums) was replaced by Nino Markgraf (drums). After 4 months, Irem played their first gig then with  their new drummer. "Xul" and "Lament" was recorded as a demo in the studio.
On 05.11.2013 Irem released their 4th album "Obscuritas Aeterna".

A month later, the band signed their first record deal with the label "Nature's Power Productions".